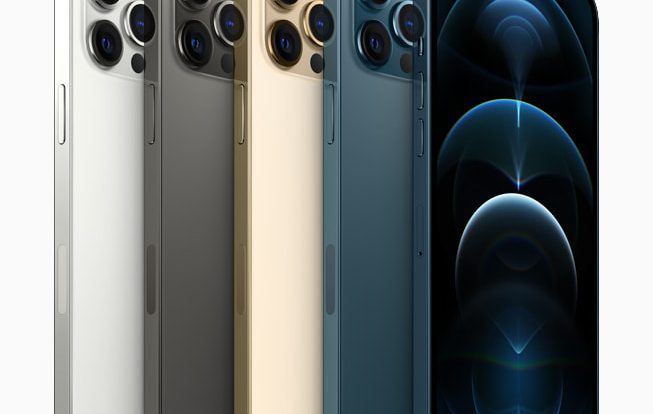 Are you looking to purchase an Apple iPhone 12 Pro or iPhone 12 pro max and you want to have a look at the pricing of different variant and colors of iPhone 12 pro and iPhone 12 Pro Max then you are at the right place.
We have gathered some best possible prices from different vendors and shopkeepers to give you a quick overview about how a PTA Approved and factory unlock iPhone 12 pro or iPhone 12 pro Max will cost you.It is always best to get a Factory Unlock iPhone as you will have a peace of mind that it won't be getting blocked and you may keep using it for a long time.
Prices of Apple iPhone 12 Pro and iPhone 12 Pro Max are listed below.
iPhone 12 Pro
Capacity : 256 GB
Color : Blue
Variant : ZPA
Factory Unlock : Yes
PTA Approved : Yes
Price : Rs. 222,500
iPhone 12 Pro Max
Capacity : 256 GB
Color : Blue
Variant : LLA
Factory Unlock : Yes
PTA Approved : Yes
Price : Rs. 253,500
iPhone 12 Pro Max
Capacity : 128 GB
Color : Blue
Variant : LLA
Factory Unlock : Yes
PTA Approved : Yes
Price : Rs. 235,500
iPhone 12 Pro Max
Capacity : 128 GB
Color : Gray
Variant : ZPA
Factory Unlock : Yes
PTA Approved : Yes
Price : Rs. 228,000
iPhone 12 Pro Max
Capacity : 128 GB
Color : Gold
Variant : J/A
Factory Unlock : Yes
PTA Approved : Yes
Price : Rs. 227,500
iPhone 12 Pro Max
Capacity : 128 GB
Color : Gold
Variant : LLA
Factory Unlock : Yes
PTA Approved : Yes
Price : Rs. 228,500