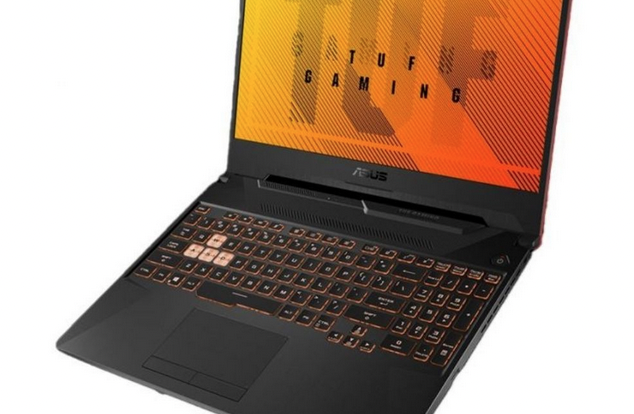 Gaming Industry arround the globe is estimated at the total of more than 200 Billion USD and because of this huge size of gaming industry there are many computer and technology brands (e.g. Dell, HP, Asus and Acer) who produces lot of device which specifically dedicated to gaming.
Gaming Laptops are getting popular day by day as laptops are easy to handle,carry and use.People are switching towards laptops nowadays because laptops are getting popular with the latest hardware and conitinous improvements in technology.
All of the big computer brands e.g. Dell & HP are producing some great gaming laptops in reasonable prices.In this post i have categorized some of the best gaming laptops to buy in 2023.Laptops are categorized into brands.
Dell Gaming Laptops
1) Dell G15 5520 Gaming Laptop
Price in Pakistan (PKR) : Rs. 215,000
Price in USD : $649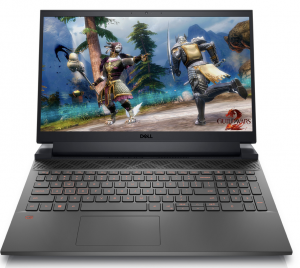 Processor (CPU) : Intel Core i5 (12th Gen)
Storage : 512 GB SSD
RAM : 8 GB
Graphic Card : NVIDIA GeForce RTX 3050
Screen Size : 15.6 Inches
Link to official website : https://www.dell.com/en-us/shop/dell-laptops/g15-gaming-laptop/spd/g-series-15-5520-laptop
2) Dell G15 5515 Ryzen Gaming Edition Laptop
Price in Pakistan (PKR) : Rs. 230,000
Price in USD : $830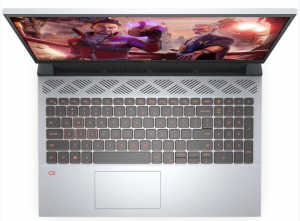 Processor (CPU) : AMD Ryzen 7 5800H
Storage : 256 GB SSD
RAM : 8 GB
Graphic Card : NVIDIA® GeForce RTX™ 3050
Screen Size : 15.6 Inches
Link to official website : https://www.dell.com/ae/p/g-series-15-5515-laptop/pd
3) Dell Alienware m15 R7 Gaming Laptop
Price in Pakistan (PKR) : Rs. 437,000
Price in USD : $1450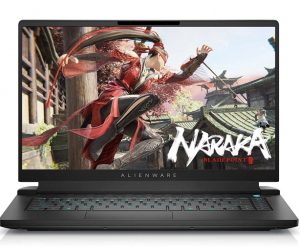 Processor (CPU) : AMD Ryzen 9 6900HX
Storage : 1 TB SSD
RAM : 16 GB
Graphic Card : NVIDIA GeForce RTX 3080 Ti
Screen Size : 15.6 Inches
Link to Official Website : https://www.dell.com/en-us/shop/dell-laptops/alienware-m15-r7-gaming-laptop/spd/alienware-m15-r7-gaming-laptop
HP Gaming Laptops
4) HP Victus Gaming Laptop
Price in Pakistan (PKR) : Rs. 185,500
Price in USD : $699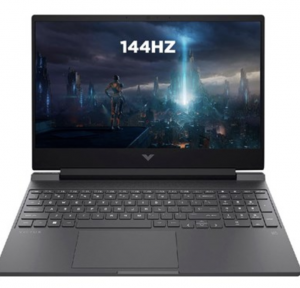 Processor (CPU) : Intel Core i5 (12th Gen 12450H)
Storage : 512 GB NVMe
RAM : 8 GB
Graphic Card : NVIDIA GeForce GTX 1650 4GB
Screen Size : 15.6 Inches
Link to Official Website : https://www.hp.com/us-en/shop/pdp/victus-by-hp-gaming-laptop-15t-fa000-6m0v3av-1
5) HP Victus 15-FB0028Nr Gaming Laptop
Price in Pakistan (PKR) : Rs. 239,500
Price in USD : $829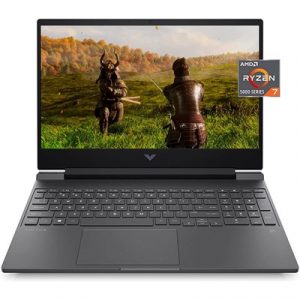 Processor (CPU) : AMD Ryzen 7 5800H
Storage : 512 GB SSD
RAM : 16 GB
Graphic Card : NVIDIA GeForce RTX 3050Ti
Screen Size : 15.6 Inches
Link to Official Website : https://www.hp.com/us-en/shop/pdp/victus-by-hp-laptop-15z-fb000-598v4av-1
6) HP OMEN 16 Gaming Laptop
Price in Pakistan (PKR) : Rs. 266,000
Price in USD : $1300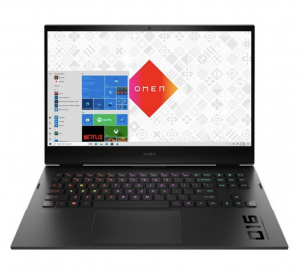 Processor (CPU) : AMD Ryzen 7 5800H
Storage : 512 GB SSD
RAM : 16 GB
Graphic Card : NVIDIA GeForce RTX 3050Ti
Screen Size : 15.6 Inches
Link to Official Website : https://www.hp.com/us-en/shop/mdp/envy—omen/omen-16-3074457345617607169–1
Acer Gaming Laptops
7) Acer Nitro 5 Gaming Laptop
Price in Pakistan (PKR) : Rs. 237,000
Price in USD : $999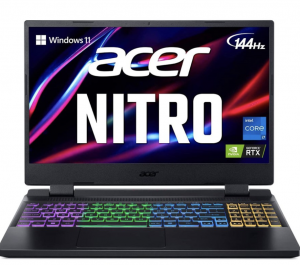 Processor (CPU) : Intel Core i5 (12th Gen 12500H)
Storage : 512 GB SSD
RAM : 8 GB
Graphic Card : NVIDIA GeForce RTX 3050TI
Screen Size : 15.6 Inches
Link to Official Website : https://www.acer.com/us-en/laptops/nitro
ASUS Gaming Laptops
8) Asus ROG Zephyrus Gaming Laptop
Price in Pakistan (PKR) : Rs. 210,500
Price in USD : $838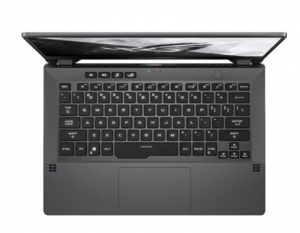 Processor (CPU) : Intel Core i5 (12th Gen 12500H)
Storage : 512 GB SSD
RAM : 8 GB
Graphic Card : NVIDIA GeForce RTX 3050TI
Screen Size : 15.6 Inches
Link to Official Website : https://rog.asus.com/laptops/rog-zephyrus/rog-zephyrus-g14-series/
9) ASUS Tuff A15 Gaming Laptop
Price in Pakistan (PKR) : Rs. 265,000
Price in USD : $1100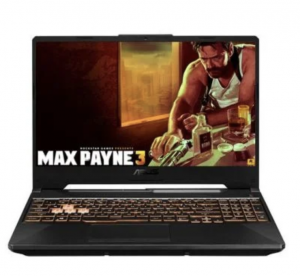 Processor (CPU) : AMD Ryzen 7 6800H
Storage : 512 GB SSD
RAM : 16 GB
Graphic Card : Nvidia GeForce RTX 3050 Ti
Screen Size : 15.6 Inches
Link to Official website : https://www.asus.com/laptops/for-gaming/tuf-gaming/asus-tuf-gaming-a15/
MSI Gaming Laptops
10) MSI Sword 15 Gaming Laptop
Price in Pakistan (PKR) : Rs. 328,500
Price in USD : $1399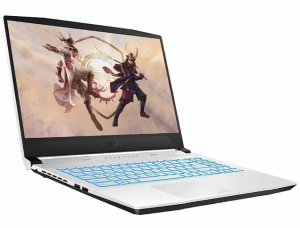 Processor (CPU) : Intel Core i7 (12th Gen 12650H)
Storage : 1 TB SSD
RAM : 16 GB
Graphic Card : NVIDIA GeForce RTX 3060
Screen Size : 15.6 Inches
Link to Official Website : https://www.msi.com/Laptop/Sword-15-A11UX
11) MSI Katana GF66 Gaming Laptop
Price in Pakistan (PKR) : Rs. 389,000
Price in USD : $1399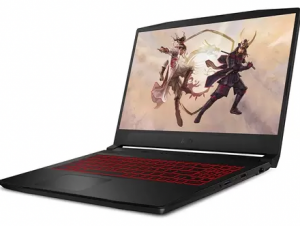 Processor (CPU) : Intel Core i7 (12th Gen 12700H)
Storage : 1 TB NVMe
RAM : 16 GB
Graphic Card : NVIDIA® GeForce RTX™ 3070 (8 GB)
Screen Size : 15.6 Inches
Link to Official Website : https://www.msi.com/Laptop/Katana-GF66-11UX