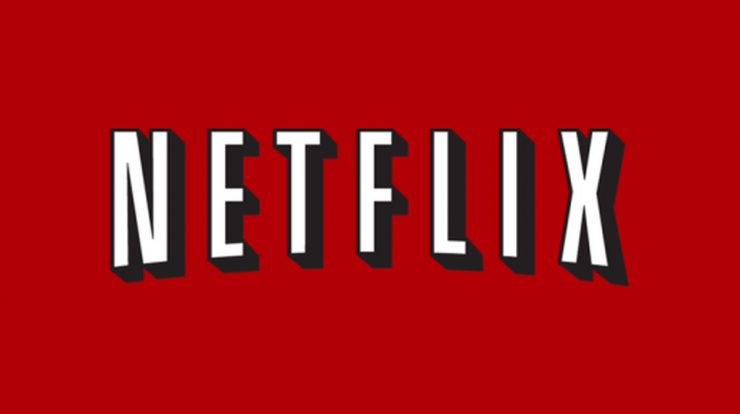 After the official launch in Pakistan, Netflix is gaining popularity day by day.There are multiple payment methods available to buy a netflix account subscription.As netflix is officially launched in Pakistan the pricing has also been updated to Pakistan Rupees making it easier for the people of Pakistan to buy a netflix account subscription.
What is netflix
Netflix is US based online streaming service with thousands of TV Shows, Movies and Documentaries.Netflix streaming servers are good in speed and performance and it provides great viewing experiences to viewers.
Netflix also offers HD subscriptions which allows users to watch movies into Full HD resolution.Netflix is available on most of the Smart TV so making it easier for everyone to watch on a TV.
Is Netflix available in pakistan
Yes Netflix is officially launched and available in Pakistan.Some of the Pakistan Movies & drama serials are also available on Netflix.
Pricing & Plan of Netflix
| | Basic | Standard | Premium |
| --- | --- | --- | --- |
| Monthly Price | Rs. 950 | Rs. 1200 | Rs. 1500 |
| HD | Yes | Yes | Yes |
| Ultra HD | No | No | Yes |
| Maximum Screens at one time | 1 | 2 | 4 |
| Watch on Laptop,TV & Mobile | Yes | Yes | Yes |
| Unlimited Movies & TV Shows | Yes | Yes | Yes |
How to buy Netflix Account Subscription in pakistan
If you want to purchase netflix account subscriptions then you have the following 3 payment methods available.
1) Credit Card
You can purchase netflix account subscriptions with your credit/debit card.Before Purchasing you need to call the customer support of your bank and ask them that your credit/debit card is enabled to be used over internet.
Some of the banks in Pakistan allow the use of credit/debit card over internet for a specific time frame.So you also need to make sure that your credit/debit card is allowed on the same day every month because netflix will charge your credit/debit card every month for the renewal of your subscription.
Sign up for netflix account from following link
https://www.netflix.com/signup/registration
2) PTCL (Billing will be done on monthly bill)
PTCL has collaborated with netflix to make the payment for Pakistani people easier.So ptcl customers can easily purchase netflix account subscription.
You can purchase netflix account via your existing ptcl connection or get a new ptcl connection.To buy a netflix account with your existing ptcl connection you simply need to visit the following URL
https://www.ptcl.com.pk/netflix
And enter your Account ID which you can find on your ptcl bill and enter your telephone number and Get netflix.Billing will be done via your monthly ptcl bill.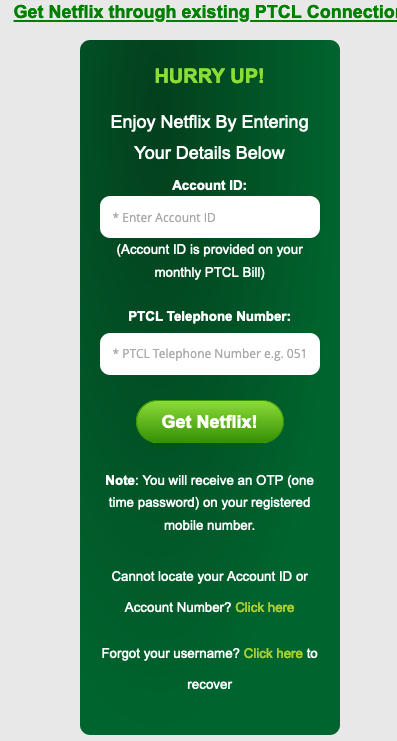 3) With Telenor PostPaid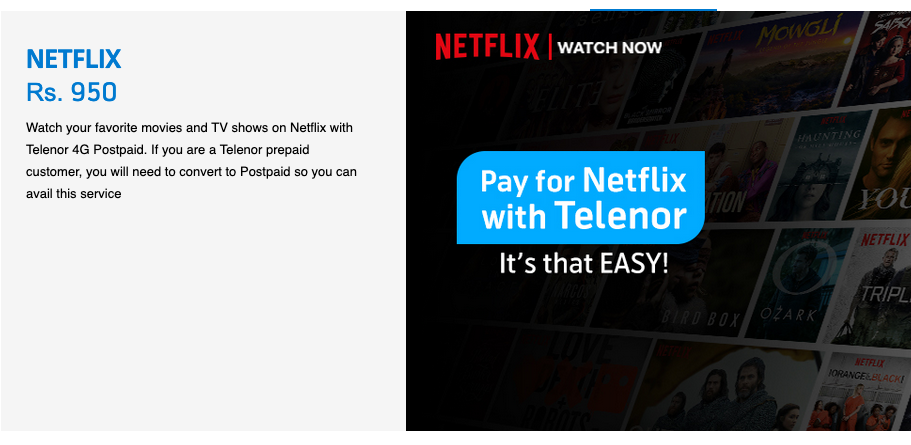 Telenor Pakistan has also partnered with netflix and Telenor customers can also purchase netflix account subscription and payment can be done via telenor billing.
This service is currently only for Telenor Postpaid or Corporate Customers.
As netflix also provides a 30 day trial account which can be signed up using telenor postpaid number.I am sure that you won't discontinue netflix after using it on trial basis as the amount of content to watch at netflix is huge.
To Signup for a netflix account go to the following URL.
https://www.netflix.com/telenorpk
Sign up for free 30 day trial
Choose the price plan.Plans & Pricing table is given above.
Create your account
Set up your payment method as "Add to Telenor postpaid bill"
Enter your postpaid mobile number and receive the OTP
Validate the OTP and enjoy Netflix
Benefits of Netflix
Fast Streaming.
Simple pricing structure.
Variety of TV Shows & Movies available.
Suggestion on the basis of the moves you like and watch.
HD and Ultra HD viewing Experience.
Available on most of the Smart TV
Are all movies available on netflix
Netflix has a huge database of Movies,TV Shows & Documentaries but still not all the moves are available on Netflix.The most important things to watch at netflix are the Netflix originals.