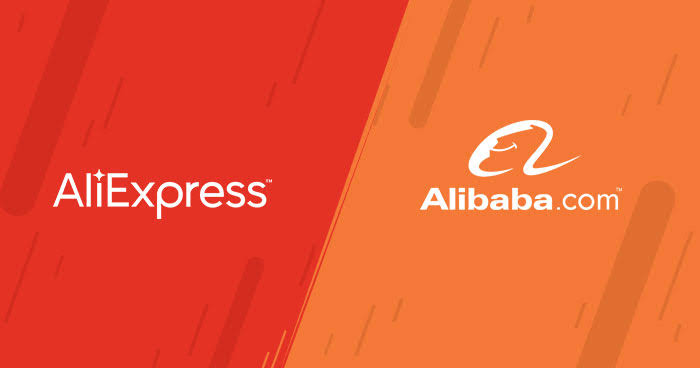 As we all know that china a big export market and we can get almost everything from china.Alibaba and Aliexpress are 2 gigantic websites of Alibaba Group.First of all we need to understand the different in Alibaba and Aliexpress.
Alibaba is a website which deals in bulk quantity so we can call it as B2B (Business to business) ecommerce site.So mostly small business owners/vendors use alibaba to buy things (e.g. mobile phone covers,chargers etc) and then they have these things delivered to Pakistan.
Aliexpress is a B2C (Business to consumer) website which means normal home users can easily order anything from aliexpress at very reasonable costs.Quality of items purchased from aliexpress is also good as aliexpress maintans a good policy to control the quality and also we can read the reviews of other users who have purchased the same thing from aliexpress.
If we want to purchase something from aliexpress/alibaba in Pakistan then we need to take care of some points before making the purchase.As we all know that there is very strict custom policy in Pakistan and they charge high amount of tax on certiain items.
Let's start with the requirements first.
In order to purchase anything from aliexpress we need to have following things ready.
Requirements.
Aliexpress Account (www.aliexpress.com)
Debit/Credit Card (Should be enabled online)
Full postal Address
Once we have all the requirements are met we need to make sure that the item we are ordering doesn't have any additional tax to be paid in Pakistan.
Following is the list of some items which may have additional tax in Pakistan.So it's better to avoid these items and buy from local market.
Mobile Phones (Smart Phones)
Laptops
Smart Watch (GSM enabled)
Cars
bikes
Some electronic items
Select the item with best price
Another important thing before making a purchase from aliexpress is selecting the item in best price.There are manufacturers in china who produces in bulk so there are many items on aliexpress which are same but have different company name tagging.This is because the seller/vendor purchases that item and do their own branding.
e.g. If we are about to purchase a wireless earphone from aliexpress we can have multiple items available in different cost.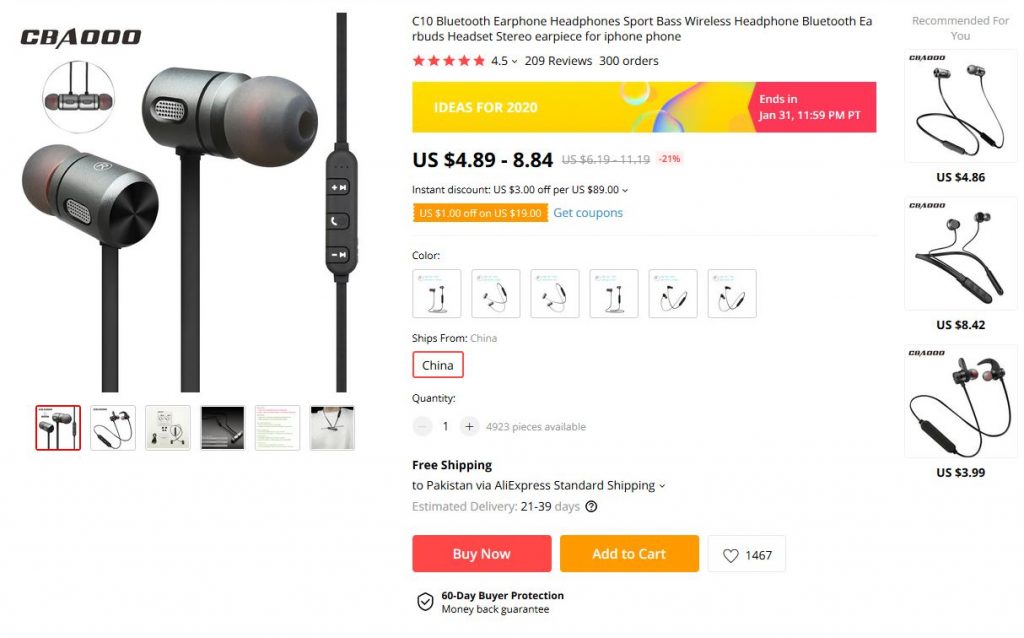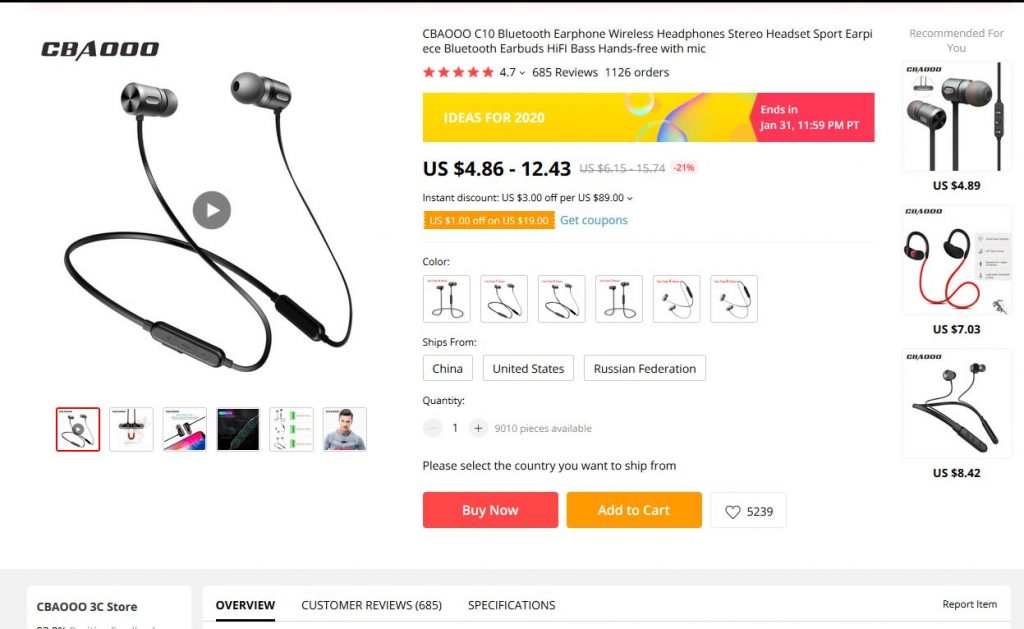 Check reviews for the item .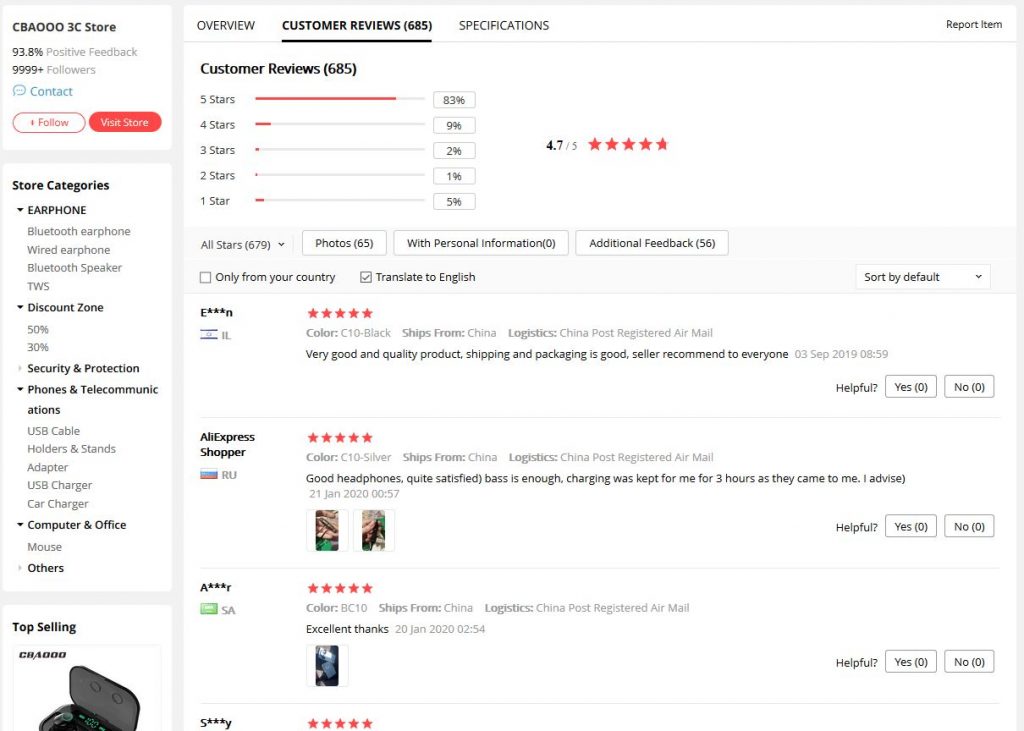 You need to check the review/picures posted by users.It will give you a better idea of how the item looks actually.Also read other people comments because sometimes the shipper is really slow in shipping and item takes a long time to deliver.Average delivery time of items from aliexpress(China) to pakistan is 20 -30 Days.
Selecting the Right Shipping method
When adding the item to cart you will have an option to select a country where to ship from.Unfortunately we can only select ship from china as that is the only option available as per my experience..
There are multiple shipping methods available and you need to make sure that you are selecting the right method with cheapest price.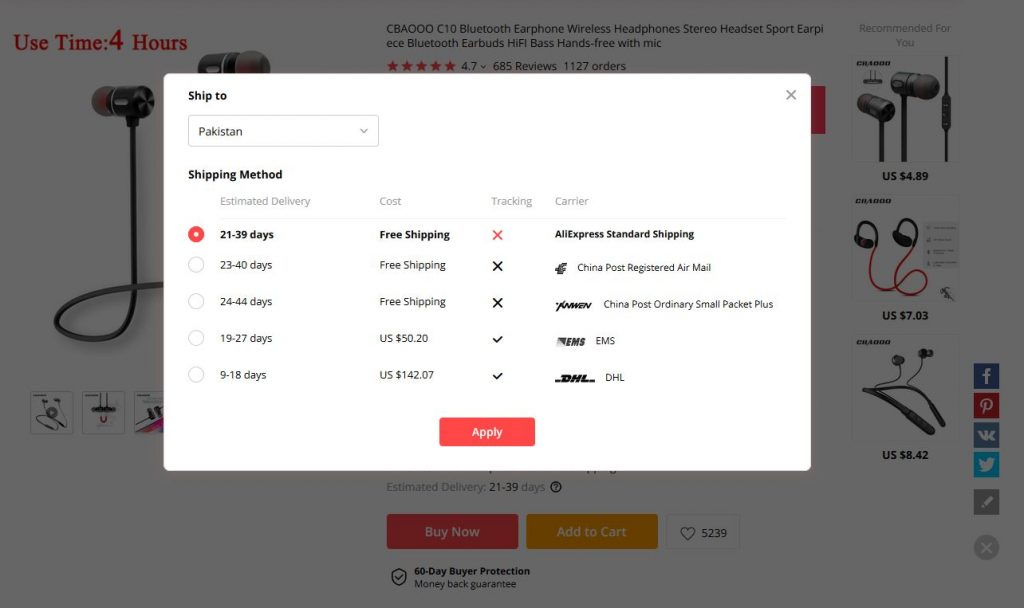 Following are some of the shipping method available at aliexpress for Pakistan.We can't go with DHL,UPS or fedex as they are too expensive.
Aliexpres standard shipping
China post Registered Mail
Singapore Post Pro
Aliexpress premium shipping
Turkey Post
China post airpacel
it's better to select from any of the shipping method from list mentioned above as they provide full tacking and also the delivery is quicker.
Following shipping method doesn't provide full tracking.It only provides tracking till the shipping leaves the origin country (China)
China post ordinary small packet
Cainiao Economy global
Yanwen Economic Airmail
How to Track your shipment.
Once the order is made and payment is successful, it's time to relax for 2 -3 days as the item is shipping by the seller and tracking information becomes available.
Tracking information will also shown on aliexpress but it's better to track it with Pakistan Post.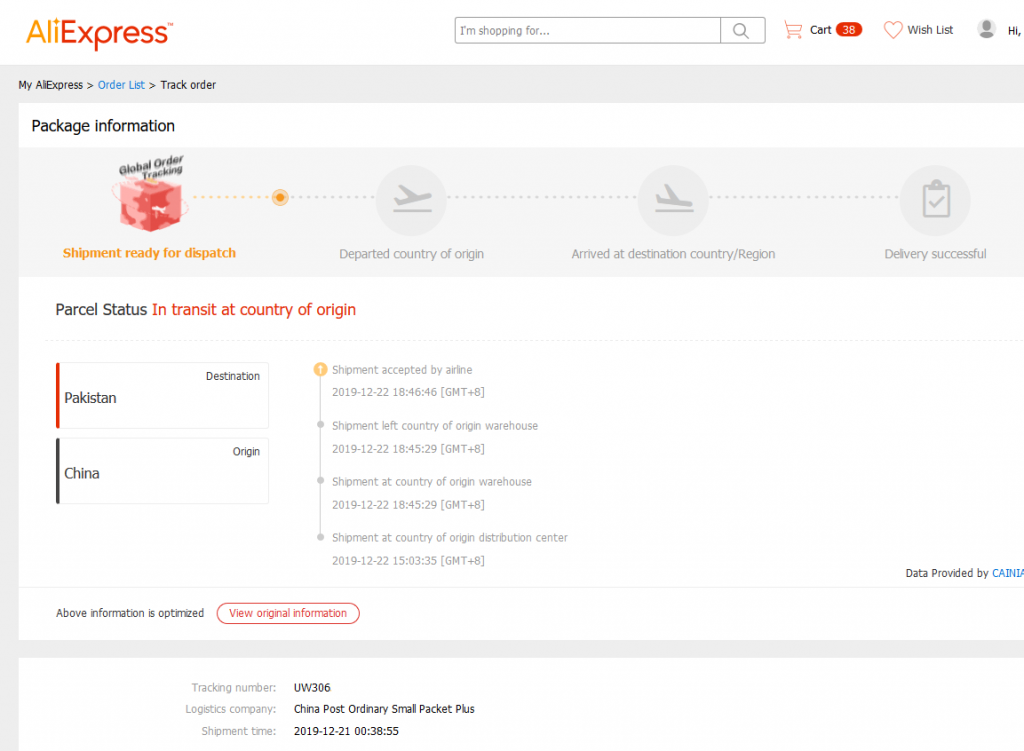 Items can be track at https://ep.gov.pk by entering the tracking number from aliexpress.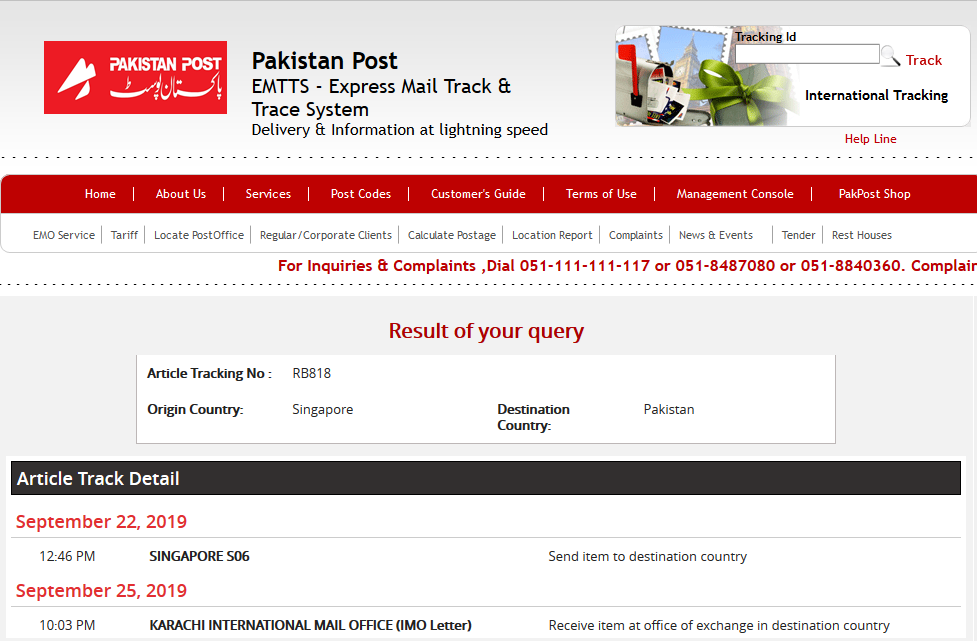 Items usually delivers in 20 -30 days..
What to do if item doesn't get delivered in 40 days.
You can check it with Pakistan post by calling their numbers so they will give you better status about your items.It happens sometimes that items get blocked by customs so they will let you know there is any duty which needs to paid to clear the items.
Phone number of Pakistan post : 051-111-111-117
Happy Shopping.