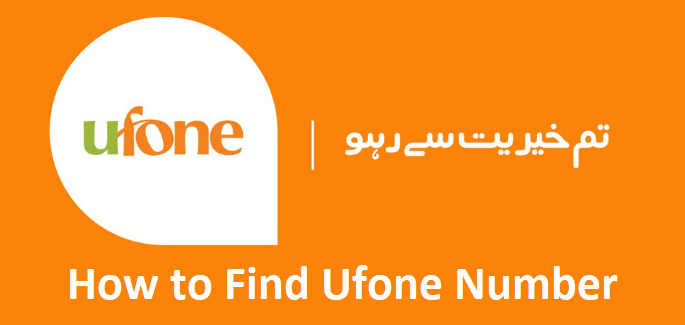 Have you not used your ufone sim for a long time and you have forgotten the number of that ufone sim.It happens sometimes that we buy a sim card and then we use it for some time and then we switch to a different network and we forget the number of that sim card we purchased earlier.There are some easy and quick methods in this post and by using these methods you can easily find ufone number of your sim card.
But before proceeding to follow any method the first thing you need to check is that you have balance available in that sim card because without balance you won't be able to perform any of the following methods, so there is a workaround if you don't have balance then you may get a ufone advance and then proceed with of the method mentioned below.
Get Ufone Advance Loan
You may get up to Rs. 60 loan from ufone but the amount of loan given to you depends on your eligibility criteria.
To get the ufone Advance load Dial *456# from mobile keypad
Note: There are service charges associated with this loan which will be deducted on your next first balance load.Please refer to the charges below.

Now as you have got the ufone advance loan so you have enough balance available so let's proceed with next step.
How to Find Ufone Number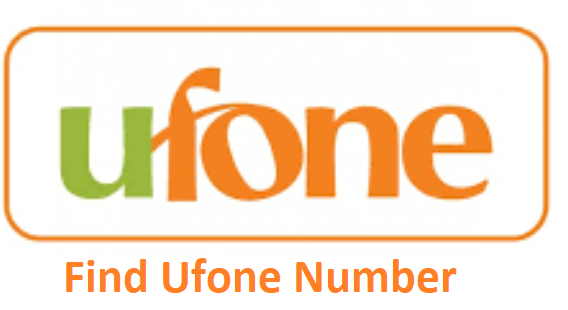 1) By using a code with mobile keypad
This is the quickest and easy way to find ufone number of sim card, it quickly display you phone number on your mobile screen.
Open Mobile dialpad
Enter code *780*3#
As soon and you enter the last # it will send the request to ufone network.
After 2 – 3 seconds your mobile phone number will be displayed on your mobile screen.
2) By Sending a SMS (MNP)
Actually MNP is a short form of mobile network portability and this is a system which allows user of any network to switch from one network to different e.g. telenor to ufone.So this system gives an ability to customer to check the details of the sim card which is inserted into the phone.
To find ufone number using this method you need to
Open SMS app
Write a new message
Write MNP in message text box
Send this sms to 667
In return you will get a message which will include all of the information of that sim card e.g. number,cnic number of which sim is registered too and some other numbers.So you will get to know about the phone number of sim card with the details you get in this return message.
3) By Calling Ufone Helpline
To be very honest this is a time taking method as first of all it will take good amount of your time to get you connected to the ufone helpdesk agent and once you are connected customer service representative will ask your details first to verify that you are an authorized person.
Usually they will ask you cnic,your place of birth,name of your mother and your birthday.Once the verfication process is done that customer service representative will either let you know the number of call or you will get a message from ufone containing the details requested.
4) By sending a SMS (Traditional old method)
This is the most common method we used in past by giving a miss call or sending a test sms to any of our other number.By doing this we will get to know about the ufone number from which we sent sms to a different number.But this process also requires that you should have balance on your ufone sim which you should have otherwise you may get a ufone advance by following the steps mentioned in the start of this post.
5) By Giving a Miss Call
This method can also work even if you don't have balance in your ufone sim card because almost every cellular company in Pakistan give this ability to its customer that if they don't have balance on their sim and they dial any number, call doesn't connect but the person on other hand receive a miss call from you number.
This facility is provided by cellular companies for emergency based service as there is a possibility that you need to talk someone and you don't have balance so that person will get a miss call and there are many changes that the other person will call you.
You may also check out ufone to ufone call packages if you are also looking for some nice ufone calling packages.