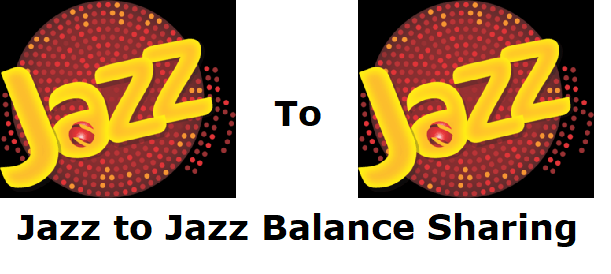 Jazz Balance Sharing is a great feature of jazz network.It allows you to share your jazz balance with your friends and family.This option is really helpful in a situation when any of your friend/family is out of balance and you have good amount of balance so you can easily share the balance.Process is very simple, all details,code and charges are given below.
How to do Jazz Balance Sharing
Jazz Balance share allows you to quickly and conveniently share the balance with your loved ones.This service can be used by simple using a code with the number of the receiver and amount you want to share.
Jazz Balance Share Code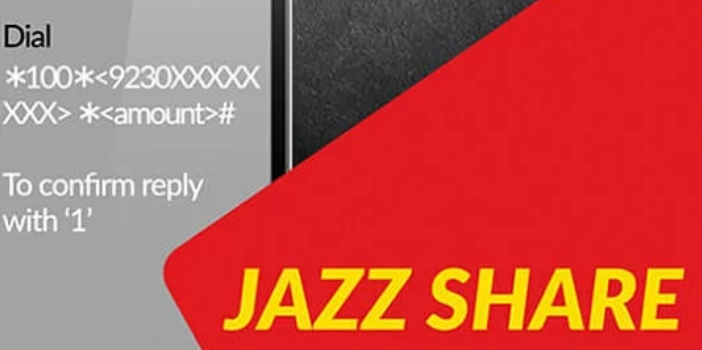 To share the balance you need to use the code with the following syntax.
From the mobile keypad or dialpad
Dial *100*Receiver's Number*Amount#
Let's suppose that you want to transfer the balance to your friend who has jazz number 03001234567 and you want to share the balance of 100
Dial *100*03001234567*100#
Above code will transfer the balance of 100 from your number to the receiver's number 03001234567
After you dial the code mentioned above you will receive a receive a message from jazz, requesting you to confirm your request.So you need to have a careful look at the details and reply with your confirmation.As soon as you send the confirmation the balance will be transferred to the receiving number.
Charges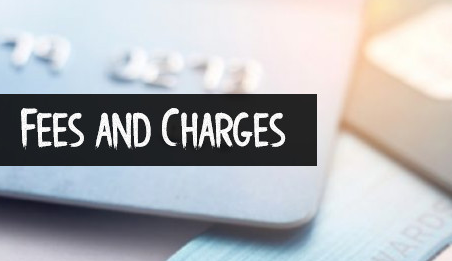 Jazz Balance Sharing service is not free and it has charges on each balance share request you make.Charges of sharing jazz balance are
Rs 7.50 (incl. tax)/Transaction
Please keep in mind that these charges are per transaction charges and if you even make an another transaction to the same number then it will cost you Rs 7.50 (incl. tax)/Transaction again.So you need to try to transfer the maximum amount you want to share in one go.
Maximum Amount Share Limit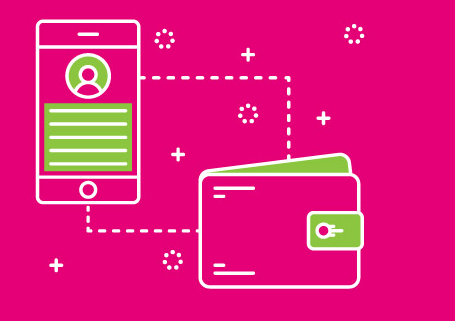 There are some limits which are applied on per day and per transaction on jazz balance share.
Max Jazz Balance Share Limit in one Transaction = Rs. 500
Max Jazz Balance Share Limit Per Day = Rs. 500
Jazz Balance Sharing Requirements
Before proceeding to transfer the balance you need to make sure that the following conditions/requirements are fulfilled.
Balance can be shared on Prepaid Jazz Number (Make sure that your and the receiving person have prepaid number)
Both the sender and receiver needs to be on same service class/family e.g. normal sim and not the data or mbb or internet sim
How to Make Jazz Balance Share Request
This is one of the great option of this jazz service is that you may request balance from your friends/family.So if you are stuck somewhere and got out of balance then you can simply request some balance from your friends/family by dialing the following code.
Dial *107# and a USSD menu will appear prompting the customer to enter Party-B MSISDN
Another good thing in jazz balance share request is that it is free of cost for the receiving person.The transfer charges will be deducted from the sending person.
If you are looking for Jazz 4G Devices for internet then check out Jazz 4G devices