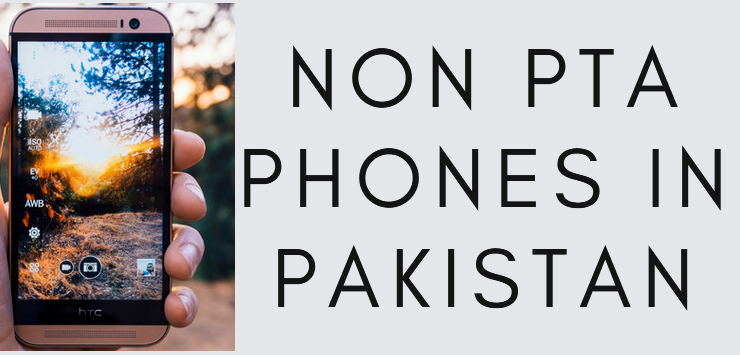 In the past 6 Months we have seen significant increase in the sale/purchase of NON PTA Phones in Pakistan.Demand of both android phones and iPhones is increased.If we see in details than then there are several factors which played a vital role in the demand of Non PTA phones in Pakistan.People are now buying more non pta iphones and not getting then PTA approval, let talk in details why these non pta phones are high in demand and why people are not buying PTA approved phone or getting then expensive iphones or android phone approved.
1) Very High PTA Duty on Phones (Specially iPhones)
PTA Custom Duty on getting the non pta approved phones is very high and recently it is increased more that is the one of the primary reason people are not buying pta approved phones or getting them approved.PTA has introduced slabs of custom tax over iphones and other andriod phones.Basically these slabs are put on the base price of a device.
If the cost of phone is above 500 dollars then the PTA custom duty is very high, the duty can be more than 100K pkr on iPhones because most of the iphones are above the value of $500 for example if you have iphone 11 then it's cost is more than $500 and PTA custom duty on iphone 11 is around 150K Pakistani rupees.In most cases the PTA custom duty is more than the actual price of the cost of device.
2) PTA Duty is Same on new and old Mobile phones.
This is an another important factor as the PTA custom duty is same on the new and old device but if we have a look at the cost of new and old devices e.g. iphone 12 is very expensive if purchased a new one (box packed) but if iphone 12 is purchased as a used one as kit only the cost is significantly low but the problem is that custom duty over the both new and old iphone is same.
PTA maintains a list of IMEI of all phones so it detects the make and model of a phone with it's version number e.g. iphone 12 .So the duty needs to be paid on the detected model and make.It doesn't matter whether it is purchase as a new one or an older/used one.
PTA should have a mechanism or policy to give some relief in custom duty for those who are purchasing old/used devices as they won't be able to pay that much duty on the phone.
3) Locked/JV Phones are cheap in Price
Most of the expensive phones e.g. iphone and samsung phones are not manufactured in Pakistan and all of these phone are imported from UK,USA,Canada and uae and in most of the countries globally they have a system that their cellular carrier provides them with a phone on some of the additional amount.
These phones which are provided by the cellular companies e.g. At&T or O2 are locked on that carriers and it will not work on any other carriers globally for example if there is a phone which is locked to at&t and it is imported into Pakistan it will not work with any carrier in Pakistan e.g. telenor or ufone.
Due to this locked nature of these phones, these locked phones are very low in cost as they are limited to only one carrier and can't be used with any other carrier.These phones are available in Pakistani market in bulk and people have now started to use more locked phones because they won't be using any sim card into it.
As the pta duty is very high people are switching towards the locked/JV phones and they get these phone in low price and use them over the wifi or share the mobile data from any other pta unlocked phone.
4) Most of the Apps now run on Internet.
As the usage of internet is increased day by day, most of the apps in a mobile phone now run or dependent on the internet and there is a very small usage of sim card.Most of the audio/video calls are now on internet e.g. whatsapp and skype.
Due to this reason people are also moving towards non pta phones in Pakistan as they think it's not a good idea to pay such a huge custom duty to have the sim card working on a phone.Instead they purchase a cheap phone with 4g hotspot feature and share the internet connection with a good mobile phone e.g. iphone or samsung ones.
5) Increase in Mobile Phone Snatching in Pakistan

.

In the last few months we have seen a significant increase in snatching of mobile phones in different cities of Pakistan.This is also a reason people don't want to pay the custom duty and they want to have a non pta phone.Because duty is paid on the imei number of that moble phone so if it gets stolen or snatched than the custom duty paid by the customer will be of no use for him/her.

In Pakistan people earn money with hard efforts and after earning that money they want to buy a good phone so they think that it they buy an expensive phone e.g. iphone 11 which costs around 80 – 100K in PKR and then they will have to pay the duty of more than 100K to get the iphone 11 pta approved and now if that mobile phone got stolen/snatched they will have the loss of around 200K PKR which is no doubt a big amount of money to earn.