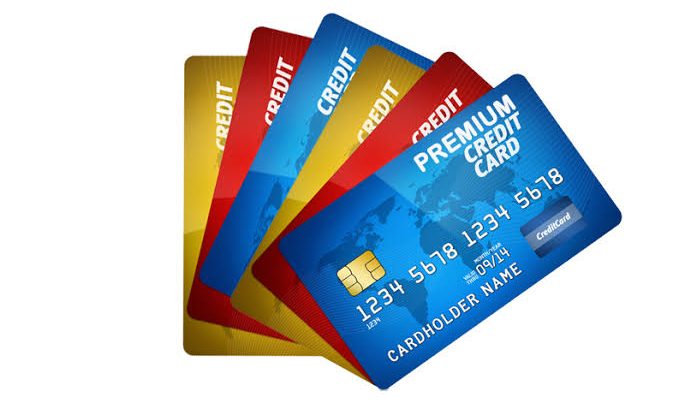 Technology and internet has changed the way we live our lives.Technology has huge impact on banking industry and all banks are now connected to each others and transactions are made very simple and convenient for users.
Technology comes with some cons and one of the biggest con of technology in bank industry in hacking/fraud and illegal transfer of money from someone's bank account.With online access and internet banking it is now becoming easy for hacker to do fraud by acquiring information from users .
As we all know that we use credit/debit cards on our daily lives.We need to take extra care and avoid some mistakes which can lead to a big loss to us.In this post i am going to discus some point which we can take care to make our credit/debit card secure.
1) Get a credit card from reputed bank
First of all the most important thing is to select a reputed bank for our credit/debit card needs.Because it is not only our responsibility to keep our information secure but bank's system should also be secure enough so hackers can't enter.
Maintaining IT security in banking system requires cost and man power so only reputed and successful banks can do that.Some of the 3 best banks of Pakistan are
United Bank Limited
MCB Bank
HBL Bank
So it is very important for you to make that sure that bank you are choosing for your daily banking needs is a reputed one and secure enough.You can check the reviews about that bank online on different websites and also ask your friends and colleagues about their experience with that bank
2) Make sure that credit card is based on latest chip technology
Chip technology provides additional security to your credit/debit card as the information is stored in chip and it can't be replicated on any other card.So only your card can be used on any Point of sale.
Although state bank has made it mandatory for all banks to replaced the traditional cards with the chip based cards from jan 1,2020 but still you need to ask your bank if your card is not equipped with chip technology.
3) Block online usage
Debit/Credit card can be easily used online (websites) if the access is not blocked.Most of the bank in Pakistan do provide facility to block the card over internet so it can't be misused.
You need to call the customer support of your bank and ask them to check if your credit/debit card is allowed over internet.Some banks provide time based allow service for credit/debit card holder so they can enable the session for a specific time whenever they need to buy something from internet.
4) Don't carry card with you all the times
This is very important point as most of us carry all of our credit/debit cards with us all the time.We put all the cards in our wallet and our card goes with us wherever we go, in office, in shopping malls etc.
So if our wallet are stolen or misplace then there is a possibility of misuse and blocking the cards will take some time.Believe me we don't need our cards all the time.We can simply keep 1 credit or debit card with us and have minimum funds available in that card so we can use it when needed.
5) Always keep your card in sight
We need to be extra cautions when making a payment on public places e.g. petrol pumps,shopping malls, cinemas.Because there are lot of possibilities of misuse as someone can take a picture of our card details.card can be scanned on a machine which copy all information.
So whenever making a payment at public place make sure that your sight is always on your card while the person if charging the card.Avoid making payments from card in restaurants because machine is far from table and waiter will carry your card with him and that's not a good idea.
6) Create and enable PIN for POS usage
Every debit/credit card has an option to enable PIN so that whenever you are card is swapped on machine in any public place you will have to enter the PIN.Although entering a PIN all the times can be a bit frustrating but it provides great security.
In can your card is theft/lost it can't be swiped on any machine without the PIN entered.So it's always a good thing to enable PIN on your credit/debit card for Point of sale purchases.
7) Always use on https enabled websites.
If your credit card is enabled on internet or you want to buy something online then the first thing you need to make sure that the website you are paying at is ssl protected (https) your browser will show a lock sign in URL bar if the website is ssl protected.
If the Website is ssl protected it means that the data first encrypts in to your computer and then sent over internet.So it is difficult for hackers to read the data even compromised.
One more thing you need to make sure that you need to make online payments on reputed sites with good payment gateways e.g. google,microsoft,apple,netflix,amazon etc.
8) Don't store or write credit card details anywhere
Sometimes we store/write our credit/debit card information on multiple places.e.g notepads,email etc.We need to avoid this mistake as this is a big risk,we should try to remember the information of credit/debit card.
If it is difficult to remember than atleast we should try not to write down the PIN anywhere as PIN is the most secure thing which should be remembered.
9) Don't share your credit card details with anyone
Keeping the credit/debit card information secure is very important.We need to avoid sharing these details with friends/colleagues.We give our card sometimes to friends/colleagues to withdraw money from ATM.
We should avoid this, i am not saying that we shouldn't trust our friends/colleagues but still the information of our credit/debit is a very personal thing and shouldn't be shared with anyone.
10) Enable 2 factor authentication
2 Factor authentication is a great method to secure our transactions.Most of the credit cards in Pakistan do provide this option of 2 Factor authentication.If the 2 factor authentication is enabled on credit/debit card then it will ask for a code which is sent to mobile number/email to be entered.