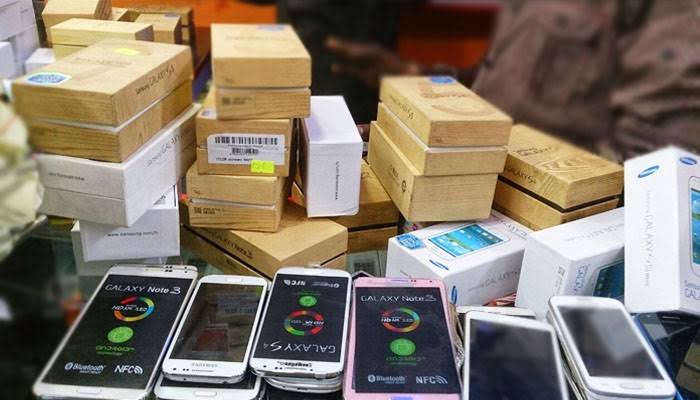 Phones of good brands e.g. apple,samsung and motoralla are expensive so there are large number of people in Pakistan who buy used phones.Fraud,cheating and forgery is very common nowadays in mobile market and if you don't check the device carefully before buying than there are many chances that you will be fooled by shop keepers.
Followings are some important things you need to check before buying a used mobile phone in Pakistan
1) Check is it is PTA compliant
It is really important to check that phone you are about to buy is PTA compliant otherwise it will get blocked in 10 -15 days when you start using it and you will have to pay tax
to unlock it.
You can check PTA compliance status by sending the IMEI of phone to 8484 (IMEI of any phone can be found by dialing a code of *#06#)
Online website which you can use to check PTA Compliance is https://dirbs.pta.gov.pk/
There is an app available for andriod phones which can be downloaded by doing a QR code scan at link https://dirbs.pta.gov.pk/
PTA status should be PTA Compliant.
2) Make sure that it is not blocked by CPLC
Some of the mobile phone which are stolen or lost are also reported to CPLC by the original owner, so you need to also check the CPLC status of mobile phone
CPLC contact number : 111 222 345
Online cplc check for mobile phones : http://mobilephone.cplc.org.pk/
3) Check that phone doesn't have any carrier block
Some of the international phones (Samsung,htc,motorolla etc) can also have carier lock which will not allow you to use any other sim card.SO before buying a used phone try inserting multiple sim cards into phone and try resetting it and check if it works after reset.
4) Verify the ESN, IMEI Or MEID Number.
If the used phone you are about to buy come with a box them you need to match the IMEI,serial number and other details from phone > about menu.
5) If buying an iPhone
Check that it is factory unlocked
Make sure that there is no icloud lock on phone.
Check that find my iphone is turned off.
Check 3D touch,touch ID and Face ID
restore an iphone to factory settings.
6) Check mobile phone condition.
Carefully inspect the body of phone from all sides
Check screen for damages
Check phone's hardware
Check speaker sounds and mic
Check front and back camera
Try making a test call
Check battery health
Check earphone jack
Check charging
Check that phone is not refurbished
7) Check phone prices
Before finalizing the deal you need to check the price of that phone on multiple websites e.g. olx, bolee to see in how much price other people are selling that phone.It is really important because most of the shop keeper are going to tell you the wrong price of that phone
8) Get checking warranty (Atleast 1 week) from shop keeper.
9) Check date on warranty card if you are buying a new phone