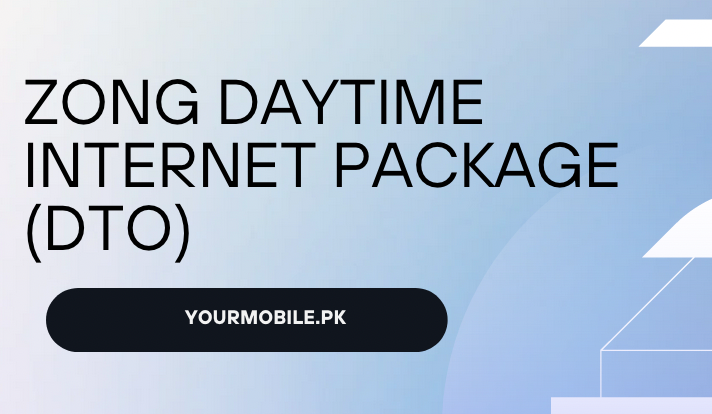 Zong has introduced a great internet offer for those users who need internet access in daytime.This offer if zong DTO offer which can be used during 4am till 7pm.Zong Daytime Internet package provides the blazing fast internet speed on both 3G/4G, so if you are looking for a package with high data volume in day time then this is a must have internet offer for you from zong.
Zong Daily DTO (Day time offer) gives you 1.5GB of internet for almost the whole day (4am till 7pm).Zong DTO offer can easily be subscribed using the subscription code or from the zong website or from zong mobile application.
Details of Zong Daytime Internet Package (DTO) are given below
Name of Package
Zong Daily DTO (Daytime offer)
Data Volume
1.5GB
Price
Rs. 25 (This is the total load price)
Validity
1 Day (from 4am till 7am)
Subscription Code
Dial *47#
Unsubscribe Code
SMS "unsub dto" to 6464
Valid Region
All Pakistan
Frequently Asked Questions
Question. Can Daytime offer co-exist with other internet packages?
Answer. Yes, it co-exists with all internet bundles.
Question. Will the Daytime Offer be renewed automatically?
Answer. Yes. The Day Time Offer will be auto-renewed on a daily basis. If the customer runs out of balance at the time of auto-activation then service will deactivate.
Question. What will be the priority of Day time Offer with Other data bundles?
Answer. Daytime Offer have high priority with all other data bundles.
Question. Can Daytime offer co-exist with other internet packages?
Answer. Yes, it co-exists with all internet bundles except good night offer
Zong Official website link