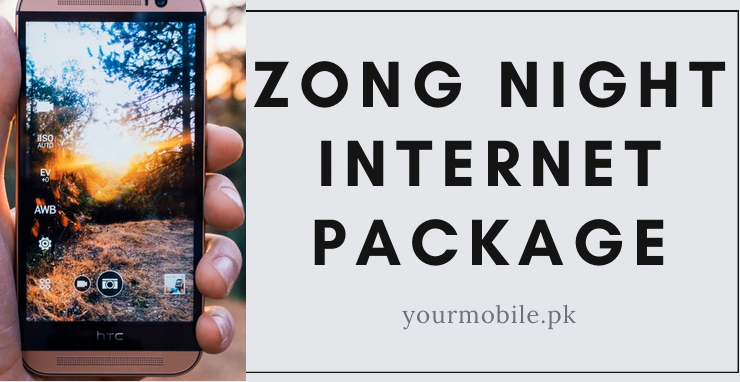 If we talk about the internet speed among all of the telecom providers in Pakistan than we must have to say that Zong is the best 3G/4G network in terms of speed and reliability.Zong users keep on looking for good internet data package with maximum volume and low price.Zong Night Internet Package (GNO) is one of the best internet package for zong users if they want to surf internet whole night without worrying about data usage.
Zong Night Internet package is available for all zong users.This Good night offer from zong gives a total of 2.5GB of internet for the whole.Timinigs applied on this offer is 1am till 9 am and it is for both 3G and 4G Data.
One of the best thing about this GNO from zong that is supports the auto renew on daily basis.So if you want to use this offer on daily basis then you just need to have enough balance available in your number and this offer will be auto subscribed.
Details and codes of subscriptions of Zong Night Internet Package (GNO)
Name of Package
Zong GNO (Good night offer)
Price
Rs. 25
Validity
1 Day (from 1am till 9am)
Subscription Code
Send a sms gno to 6464
Unsubscribe Code
Send a sms unsub gno to 6464
Valid Region
All Pakistan
Frequently Asked Questions
Q. Can good night offer co-exist with other internet packages?
A. Yes, it co-exists with all internet bundles.

Q. Will the Youth Offer be renewed automatically?
A. Yes. The Youth Offer will be auto-renewed on a daily basis

Q. What speed will I get if I subscribe to Youth Offer?
A. This bundle is valid for 3G & 4G speed.
Link to zong official page
https://www.zong.com.pk/internet/daily-gno