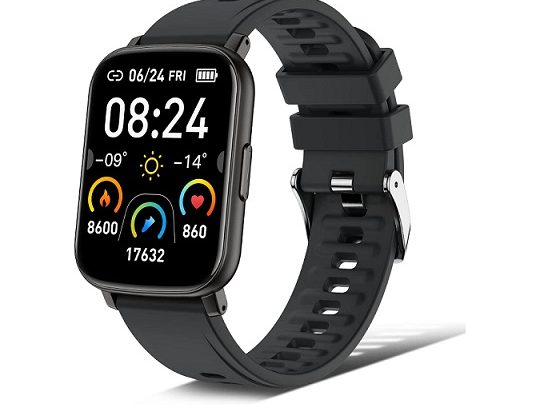 As we all know that the use of technology and smart devices are being increased on daily basis and people love to use smart devices (phones,tablets,watches,ear phones) on daily basis as these smart devices makes the life easy for most of the daily basis tasks.
Smart watch is one of the smart device which gives you ease of not taking our your mobile phone from pocket all the times as the smart watches are able to do most of the tasks (e.g. calls,sms & music play).With the increase of usage of smart watches we have seen that many companies have introduced some of the great smart watches with nice features and display.
Although Apple smart watches are still the industry leader but apple watches are expensive and it only works with iPhones, so andriod users keep looking for alternatives.Samsung and huawei have also introduced some of the great smart watches but the cost of samsung and huawei watches are high too.
In this post we have listed some of the great looking smart watches with nice specification and these watches are affordable and easy on pocket as most of them are within the range of Rs. 5 – 10k PKR.
Haylou GS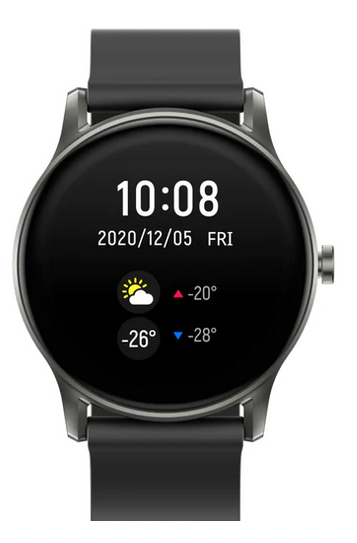 Haylou GS smart watch comes at the top of our selection list as haylou has gained significant popluarity in their smart watch and Haylou GS is one of the popular smart watch in Pakistani Market.
Haylou GS comes in a nice looking round shape dial which is arround 44mm in size and it is great watch for a man's write, size of this watch is only 38 grams and it comes with the battery life of arround 20 days.Haylou GS is IP68 dustproof and waterproof so you may use it in rain or small amount of water with ease.
Haylou GS has varsatile watch faces which you can use on different occasions to give your smart watch a new look every time, so you don't get bored with a same style dial.It has some other very useful sensors e.g. heart rate, SpO2 Tracking and sleep monitoring)
Price of Haylou GS in Pakistan : Rs. 6,699 PKR
Blulory Glifo G6 Pro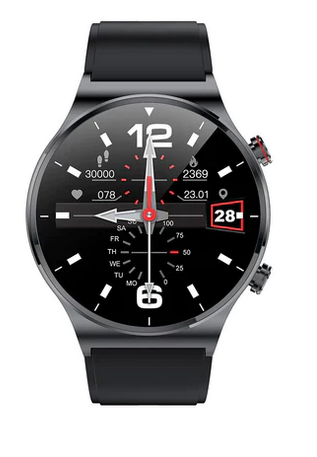 Glifo G6 Pro is a very affordable watch and we must have to say that it has lot of features in this price.It has a nice round dial and a great thing about the Glifo G6 Pro is its screen to body ratio and it gives the watch face a great look which resembles like a traditional watch.
Battery is Gliffo G6 pro is 230 mAH which can easily give the backup of more than 10 days.IP68 waterproof dustproof give you confidence and ease to use the in any weather conditions.
Glifo G6 Pro has all the required features.Calling,playing music,sending sms,Pedometer,Health Management,Multi sports mode.It also has a massive number of watch faces available to give your watch a new look.
Price of Blulory Glifo G6 Pro in Pakistan : Rs. 5,999 PKR
Haino Teko T92 Ultra Max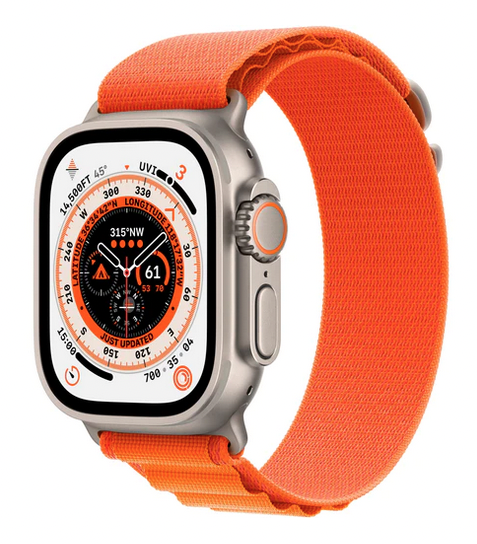 Haino Teko T92 Ultra Max is a watch which exactly looks like the Apple watch ultra and it is really difficult to identity that it is a copy of apple watch ultra.With its great design and color combination it is no doubt one of the best smart watch in this affordable price.
This smart watch is quite big is size and having 49mm dial so if you have a strong wrist then this watch will look good on your wrist.It has a good long life battery and will give you more than a week backup.
This watch has all the required features e.g. calls, sms and others.
Price of Haino Teko T92 Ultra Max in Pakistan : Rs. 7,500 PKR
Kieslect L11 Lady Smart Watch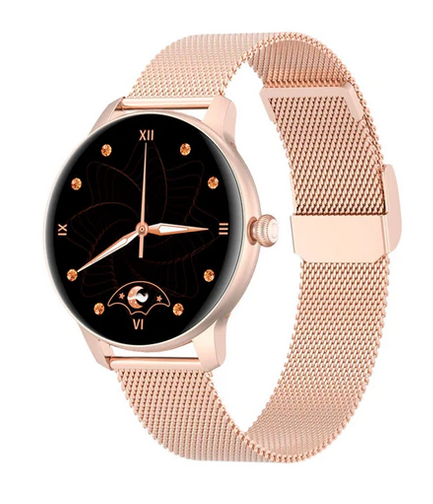 Not only boys but girls are also showing interest in smart watches nowadays so lets include of the ladies smart watch into our list.
Kieslect L11 Lady Smart Watch is a great choice for girls if they are looking to have a smart watch.It comes with a nice and small dial to make it look good on a girl's hand.One of the great feature in this smart watch which can be helpful for girls is Menstrual Cycle Reminder.
This smart watch is IP68 Waterproof and also has heart rate,blood oxygen monitoring and sleep monitoring.Some of the nice colorful watch faces are available which are definately being loved by girls.Battery capacity is 180 mAh but this watch can give a week of backup.
Kieslect L11 Lady Smart Watch in Pakistan : Rs. 7,999 PKR
Haylou GST Smart Watch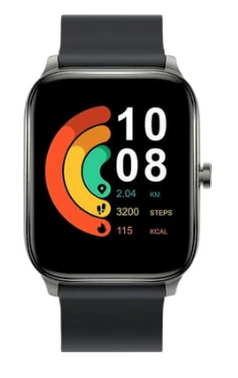 Here come's an another Smart watch from Haylou (Haylou GST Smart Watch) This smart watch is is rectangular shape and looks very good.
It has 1.69″ of TFT display which gives a great look to this smart watch.Battery capacity is 220 mAH which is good to give this watch more than 15 days of backup, so you won't have to charge it again n again.
Sensors included in this watch are Heart rate sensor, motion sensor, blood oxygen sensor and this watch is compatible with both andriod and ios.Workout modes are Outdoor running, indoor running, fast walking, cycling, climbing, spinning, yoga, free training, rowing, gymnastics, basketball, football.
Price of Haylou GST Smart Watch in Pakistan : Rs. 6,999 PKR
Magnus Smart Watch by Comet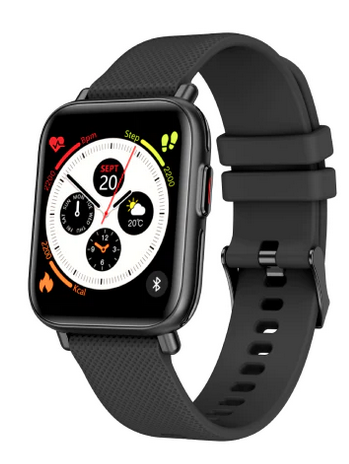 This smart watch comes in a very low price tag but it looks good and it gives a look of apple watch with its great and nicely desiged rectangular shape.
Magnus smart watch comes in a black color with 1.7 inch of HD display, screen resolution is 240×280 Pixels.Battery capacity on this smart watch is 200 mAh and commited backup battery time by company is 5 – 10 days which pretty decent.
It has some nice sensors, Heart Rate Monitoring,Blood Pressure Measurement,Blood Oxygen Measurement,Sleep Monitoring,Stress Monitoring,Temperature Monitoring and Female Health Care.
Another great feature of Magnus Smart Watch is personalized watch face, which means you may customize the watch face as per your needs.
Price of Magnus Smart Watch by Comet in Pakistan : Rs. 5,600 PKR
YOLO Fortuner Smart Watch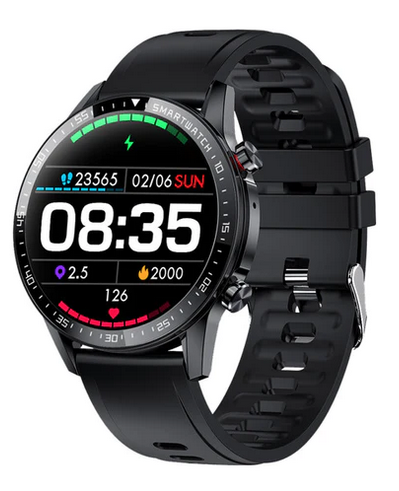 YOLO Fortuner Calling Smart Watch is a smart watch which comes with 1 year of warranty and it has multiple color options which includes
Charcoal Black
Midnight black with Moss blue
Chrome Silver with charcoal black
chrome silver with moss blue
Display of this smart watch is not very big but it looks great in the round shape.Display is 1.3 inches with 240 x 280 pixels.
One of the great thing about this watch is that it comes with a big battery of size 300 mAh which gives the standby time of 15 days.
This smart watch has all the features which is required by a normal users and provide ease to do most of the tasks from watch (call,messages,music playback)
Price of YOLO Fortuner Calling Smart Watch in Pakistan : Rs. 7,200 PKR