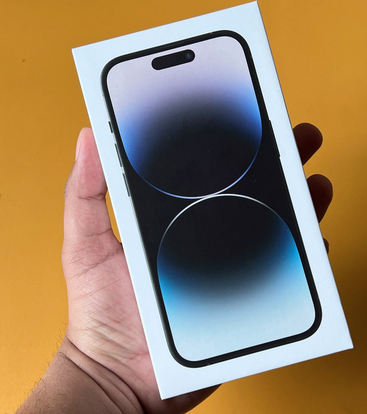 We have seen that the price of Apple iPhone variants is always high in Pakistan. The availability is very limited specially whenever a variant is launched it is very difficult to purchase.
If someone is able to get a new variant of Apple iPhone then they must have to pay a very high amount to get that.There are several reasons behind this question that why iPhones are very expensive in Pakistan and difficult to purchase by a common person.
Fluctuation in Dollar exchange rate

The Pakistani currency is not stable and it is losing its value day by day and this is one of the very important reasons behind the high prices of iPhones in Pakistan.
Let's take an example that the price of an iPhone is $999 from Apple but if we convert it into Pakistani Rupees than current rate of Pakistani rupee against dollar is 227 so current price of iPhone in Pakistan will be around 222,700, this price is without the PTA custom duty which is required to keep using cellular sim cards after 2 months
If Pakistani rupees gets more devalued against dollar then the price in Pakistan will be automatically increased without any change in prices from Apple.
Very high tax by PTA

There is a Tax imposed on all of the smart phones and devices which have IMEI and each IMEI needs to be registered with PTA after paying the certain amount that is defined by PTA for that particular device which holds that IMEI.

iPhone have a very high tax on them because their prices are higher than $500 slab and this additional tax price is also added into the iPhone if someone wants to purchase a PTA approved iPhone.
If some is buying an iPhone which is not PTA approved then they will have to pay a very heavy amount as PTA Tax which automatically increases the overall cost of an iPhone.

We also had a very informative post about the non-pta iPhones you may check it out on the following link
Difficult to import

Due to high custom duties and limited allowed imports it is getting difficult for cell phone shop keepers/vendors and importer to import the new or used iPhones.Some of the vendors are bringing the iPhones from UAE within the allowed limited capacity.

As the import of iPhone is low the demand and supply are not being met and that is causing the price to go high as vendors are charing all of the cost of iPhone from their customers.


Not launched officially in Pakistan by Apple

Unfortunately this is a big dilemma for Pakistani people that a big company like Apple is not launching it's devices (specially iPhones) in Pakistan.If iphones are launched officially in Pakistan by Apple then we can definitely see a decline in Prices of iPhones.

Many other companies (e.g. samsung,vivo, oppo) and other who officially launch their phones decides the prices of their phones in PKR currency after the discussion and settlement with PTA so all of the phones which are officially launch in Pakistan are having prices in PKR and they are all PTA approved.
Purchased by Mostly upper class people

Here comes another important reason and that is the target audience of iPhone users are Mostly upper class or rich people.As per the surveys it is shown that there are very few number of people who are regular iphone users.

Most of the smartphone users are upper class gentry who don't care about the prices of iphone they purchase it at any price and that is the reason the shopkeepers are targeting that audience and selling them on their demanded price.