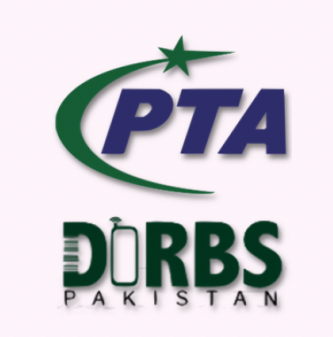 Details about Non PTA iPhones in Pakistan
If we talk about iPhones then there is no doubt that iPhones are the most popular and demanded smart phones globally.
Users of iPhone love the beautiful designs of iPhones and not only the design of the phone the UI of it's software is one of the best.Apple also take care the security of its customers very seriously and keep introducting new feature to improve the security of an iPhone.
We also had a post on our website about the custom duties and tax on mobile phones in Pakistan
Expensive to buy
But if a Pakistani person wants to buy and use a new or used iPhone then he/she will have to spend good amount of money, first reason is that iPhones are more costly as compared to other smartphones brands and second reason is very high custom/import duty that is imposed by the Govt. of Pakistan on all of the imported smartphones.
This custom duty is divided into the slabs as per the price of that smart phones, as almost all of the iPhones are more than $500 so it has lot of duty to be paid to get it PTA Approved.This custom duty is applied on both (New and used iphones)
What are Non-PTA iPhones
PTA (Pakistan Telecommunication Authority) maintains a list of all phones which are registered to any cellular network in Pakistan (Jazz,telenor,ufone or zong).PTA List has 3 status for an IMEI of any phone
PTA-Approved
Non-PTA
Blocked
PTA-Approved
Phones which are manufactured locally are already PTA approved as the manufacturer pays that tax to PTA and get the IMEI of that phone approved so the user of PTA-Approved phones don't need to worry as their IMEI won't get blocked and they can keep using any cellular network in Pakistan.Also there are some imported phones which are officially launched (e.g. samsung) have the IMEI as PTA approved as they are officially launched in Pakistan
Non-PTA
These are mostly the phones which are brought in to Pakistan from any other country (e.g. USA,UK or Dubai) so the IMEI of these phones are not listed into PTA Database, it is considered to be a NON-PTA phone.Sim card from any of the cellular company will work on these phones but for the limited amount of time.In this category most of the phones are iPhone as the Pakistani who abroad love to bring iPhone for their friend and relatives as a gift.
Blocked
After a certain amount of time the sim card from all of the cellular networks will stop working on the non-pta phones and once that happens the status of imei of that phone is changed to blocked as PTA puts the imei into the blocked category after some time if the user doesn't pay the custom duty with the time frame in non-pta status.User can get the imei unblocked by paying the custom duty.
How Much time will Sim work ?
When a sim is inserted in to an iPhone which is brought from any other country, the imei gets listed in to the PTA database as non-pta status and PTA system automatically monitor the list of non-pta phone and the time frame given by PTA for this status is 2 months for each imei after that time it will be blocked and sim will stop working.In many cases the users with non-pta phones start to receive messages about getting the phone pta approved otherwise it will not work.
Most of the shopkeepers in Pakistan who sell iphone are saying to their customers that the sim will work for 4 months, but the time frame given by PTA is 2 months.So let me clarify that.
PTA dirbs system works on the imei and the time frame of each imei is 2 months to remain active with non-pta status, but most of the new iPhones have the option of multiple sim card(1 is physical and 2nd is esim) e-sim is the latest technology which comes with of the iPhone so a user can use a sim for 2 months as physical sim and 2 months as e-sim so basically a Non-pta iphone will work for 4 months and user can enjoy using iPhone within this time frame without any interruptions.
Should we buy Non-PTA iPhones
Now this is very important and most asked question by the iPhone users and most of the iPhone users are really confused with this though whether they should buy a Non-PTA iPhones or get a PTA approved iPhone or buy any other new smart phone from other brand.
Let me shed some light on the details of Non-PTA iPhones in Pakistan which is definitely going to help you if you have the same thought in mind that you should buy a non-pta iphone or not.
Now lets come to the answer of should we buy the Non-PTA phone, in my personal opinion is yes we should buy a non-pta iphone if we are a regular iphone user and think that it is the best available smartphone and after the purchase of non-pta iphone we can enjoy using it for 4 months and after that we may pay the duty and get the imei pta approved but the problem is that the duty on iPhones are too much and in most of the cases the duty is more than the actual cost of an iPhone for example on iPhone XS the duty is around Rs. 75000 which is more than it's cost as iPhone XS is mostly available as used one in Pakistan.
After 4 months we can keep using the non-pta or pta blocked iphones without sim and we may enjoy most of the iPhone features as it has the Wifi support.But for the call and messages you will have to get a second older iphone which is pta approved and you may carry both the phones and enable hotspot from the pta approved iPhone and enjoy both the iPhone or there are some of the devices available in market which are low in cost and have the capability of using a sim card into it and it will connect to your iphone with bluetooth via it application to keep you forwarding the calls from that device to your iPhone.
Why non-PTA iphones are getting popular ?
Because of the high PTA custom duty on iphones people have started using non-pta iphones in a large numbers and most of the shopkeepers are also promoting and suggesting their customers to purchase a non-pta phone and use it for some months and enjoy using it on wifi after that time.
Reason behind the popularity of non-pta iphones is that the custom duty is very high and people are not willing to pay that duty as the duty is even more than the actual cost in some cases, so people are purchasing non-pta iphones and they are also caring another cheap smart phone with them in which they use their sim card for calls/sms and mobile hotspot feature to connect their non-pta phone in this way they can keep enjoying iphones without paying the PTA custom Duty
How to check the status of IMEI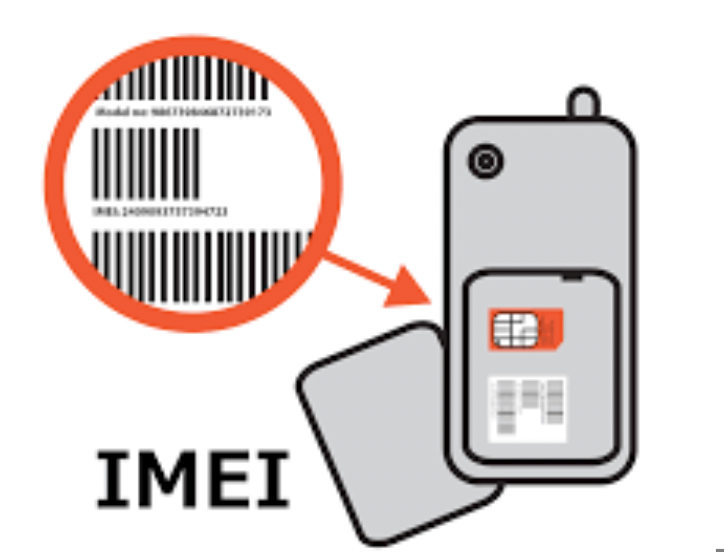 SMS Based Verification
Go to messages
Create a new message
Type IMEI
Send to 8484
Online verification at website
So this is all of the information about the non-PTA iPhones in Pakistan and i believe that this information is definitely going to help you in making the decision or it answers your questions that should you buy a non-PTA iPhone or non.