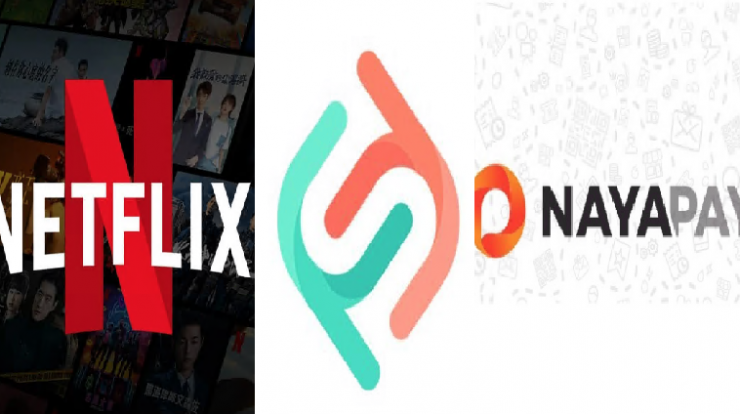 As we all know that netflix is the most popular OTT (Over-the-top media service) globally and it has thousands of movies and tv shows.
In Pakistan it is always a challenge for people to get an authentic and paid netflix account as most of the debit cards provided by the local banks don't work over the netflix, although there were some of the payment methods introduced by companies (e.g. ptcl and telenor) as the payment of netflix account can be done within the ptcl bill or telenor postpaid customers can pay the bill of netflix account via their telenor account billing but these options are not enough.
Recently 2 great Debit/physical cards services were introduced in Pakistan and they have got their licenses approved by the state bank after a good test phase to ensure the reliability and security of their customers.These 2 services are NayaPay and SadaPay.
Virtual Debit cards from both (NayaPay & SadaPay) can be used directly at netflix to pay for the monthly billing and it also supports the auto renew on netflix.So let's talk about the process on how you can get a netflix account using the virtual debits cards from NayaPay or SadaPay
Requirements
NayaPay or SadaPay Account Virtual Card
Email Address
Phone Number
To get started with Netflix go the following URL to start the sign up process
https://www.netflix.com/signup/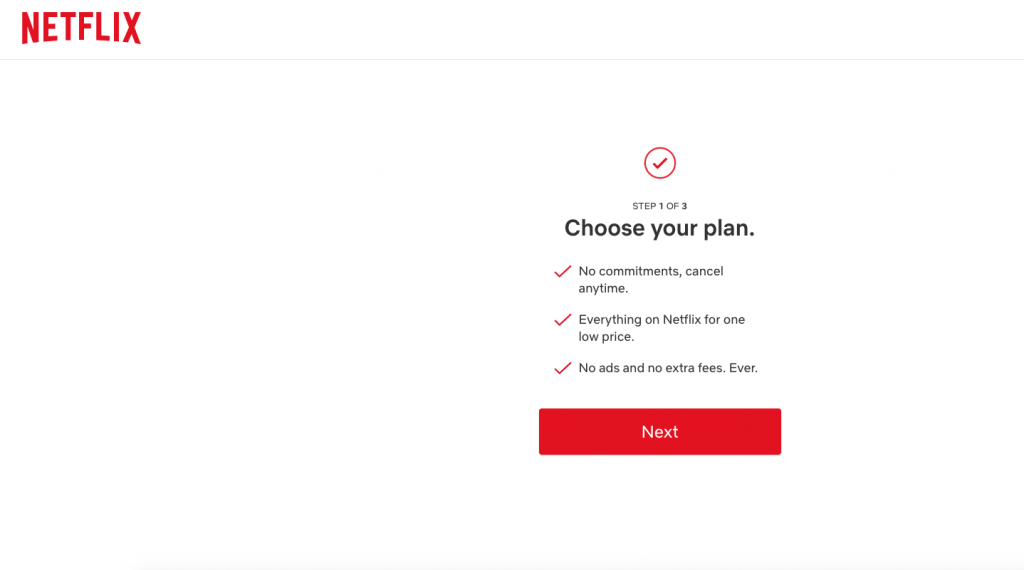 The first step is to select the plan click on next and choose the plan that's right for you.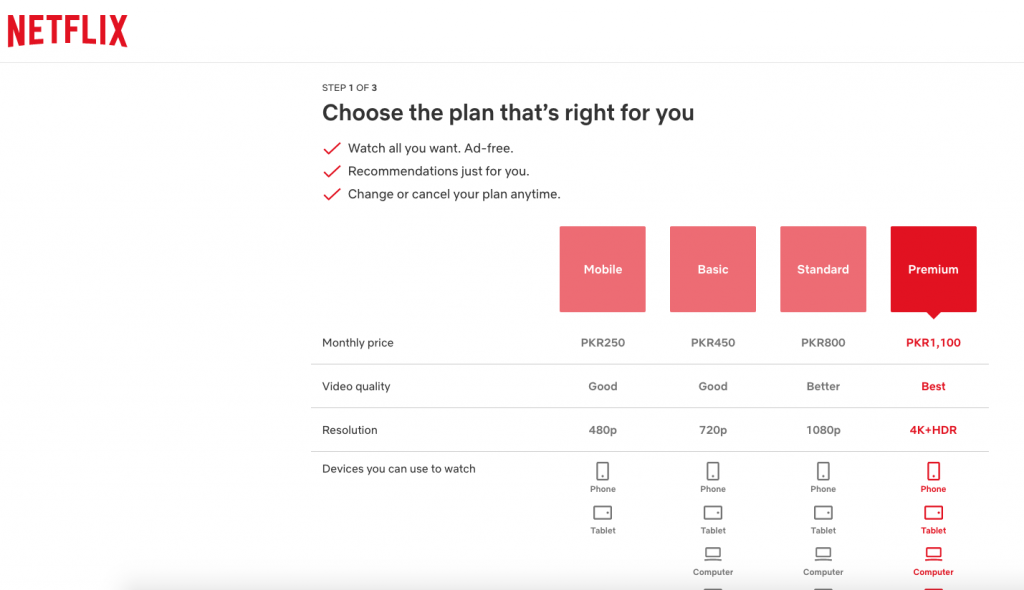 There are 4 plans available at netflix
Mobile which costs Rs. 250 per month and only works on mobile devices
Basic which costs Rs. 450 per month and only supports up to 720p of resolution
Standard which costs Rs. 800 per month and supports up to 1080p of resolution
Premium which costs Rs. 1100 Per month and supports 4K+HDR
In my opinion the basic plan is good for most of the Pakistani as the internet speed and bandwidth in Pakistan is not very high so 720p is good enough to watch most of the TV shows and movies but if you have more people at home which will be using Netflix simultaneously then it is always good to have a premium account
Once you selected your desired plan you may click on the Next Button
Now you need to input your valid email and create a password for netflix account.Make sure to enter a valid email address as netflix requires the verification of email address.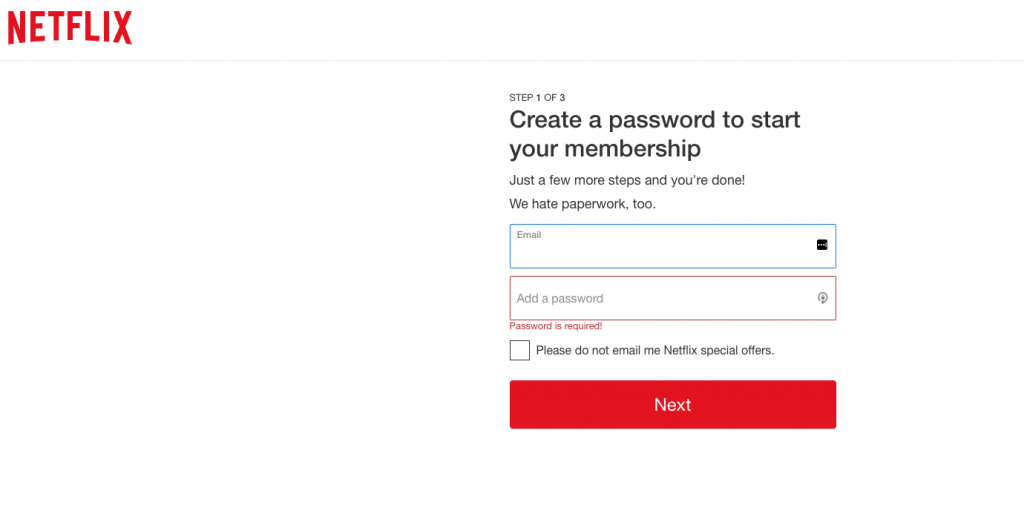 Once the email address and password you want to create is entered click on next.
Now it will ask you to select the payment method, click on the Credit or debit card.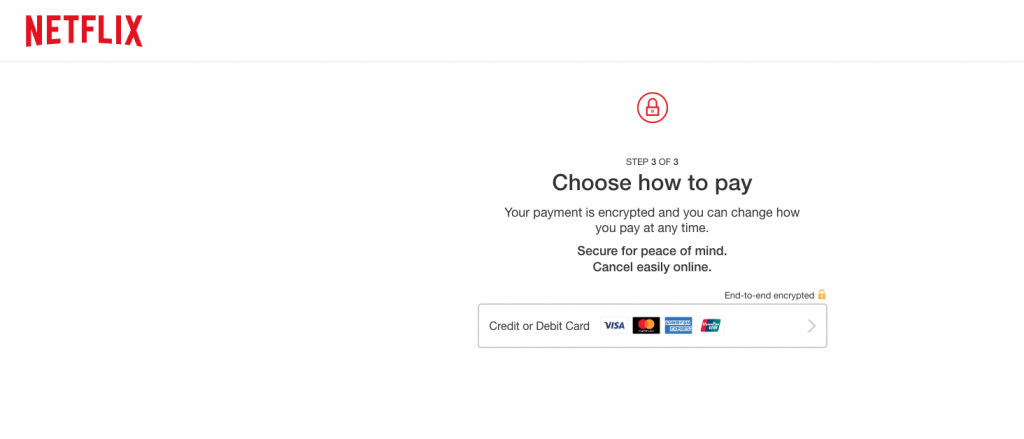 Now it will ask you for the credit card details.
You need to open NayaPay or SadaPay on your mobile phone and click on the cards and look for the virtual card.Click on the virtual card to see more information.
It will display all of the information you have on your virtual card.You need to use the following information from your virtual debit card to Netflix.
First Name
Last Name
Debit Card Number
Expiration date
Security code (CVV)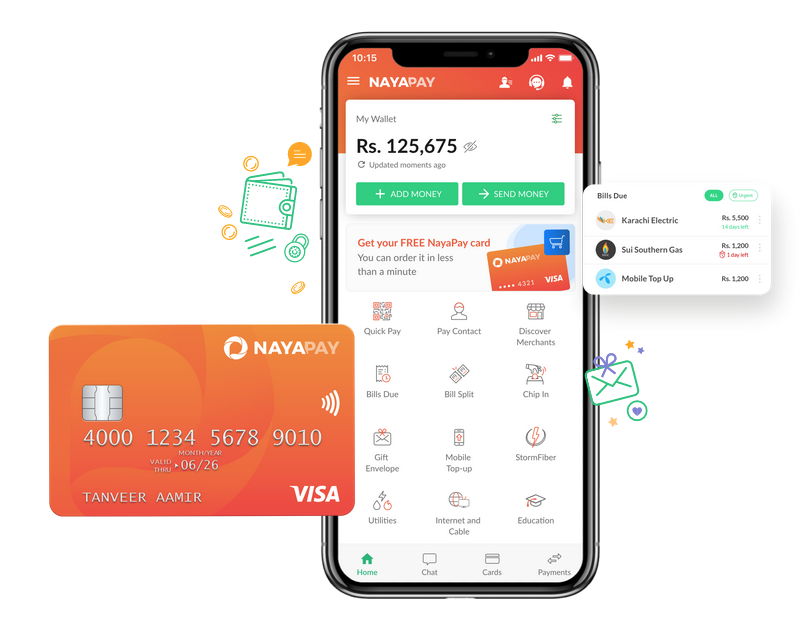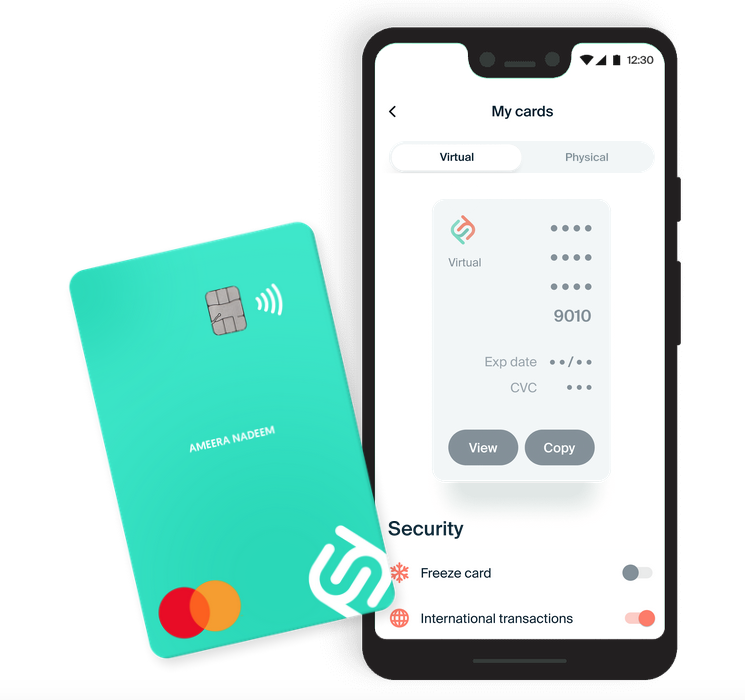 All of the above information is easily available on the NayaPay or SadaPay in the cards section.Copy that information and paste it into the netflix.
But before hitting the start membership button at Netflix make sure that you have enough fund available in your virtual debit card.You can easily load funds into the NayaPay or SadaPay virtual Debit card using the internet banking app of your bank or easypaisa/jazz cash.
Click on Start Membership and your account is created.
You have an authentic and paid Netflix account.