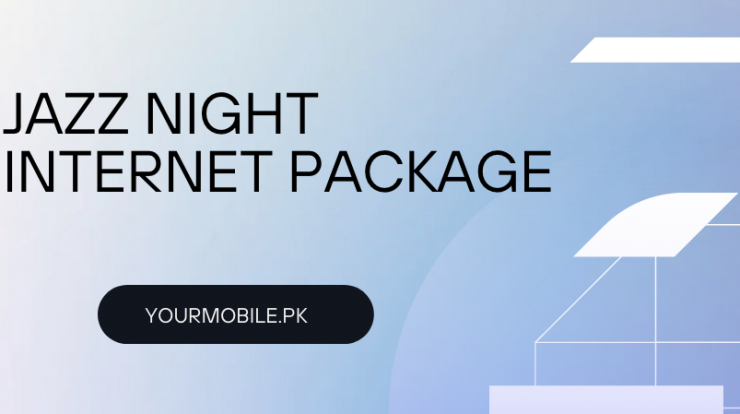 If you are a jazz network user and you love to wake late night then Jazz Night Internet Package is a must have for you, as this package gives you freedom to use the internet (3g/4g) for the whole night without getting to worry about the data.Jazz Night Internet Package gives you 5GB (5000 MB) of data for the whole night which should be enough for most of the users.
This Night package from jazz is getting very popular nowadays in 2023 because of it's high volume of data and great speed of jazz network.All of the details about Jazz Night Internet Package are mentioned below.
Jazz Night Internet Package is a good option if you want to download a big file or want to download/watch songs/movies at night time.Jazz network also gives very good download/upload speed on it's 4G network which is available in most of the cities in Pakistan.
Good thing about jazz which makes it different from other network provider is the good download/upload speed and the latency of accessing the websites which is good if you want to do online gaming.
Jazz Night Internet Package Details and Subscription Codes
Price
Rs.15 (Incl. Tax)
Validity
Daily from (11 PM till 9 AM)
Subscription Code
*773#
Usage status check code
*773*2#
Valid Region
Sindh Only
Frequently Asked Questions
What are the Overage charges ?
Overage of Rs. 1.2/MB applies for all mobile internet bundle.
Will this bundle auto subscribe daily ?
No, this package needs to be subscribed on daily basis.
Are Multiple Subscriptions Allowed ?
Yes multiple subscriptions are allowed for Jazz Night Internet Package.
Check more details about this package from jazz official Website
https://jazz.com.pk/prepaid/sindh-super-data-offer
Also check out our post about all other internet packages for jazz