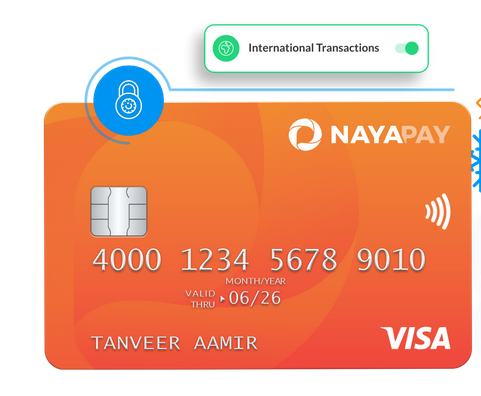 Nowadays, you must have heard a name "NayaPay" and must be wondering what is NayaPaya ?.Apart from this one question you must have lot of other questions in mind about NayaPay.I remember one of my friend who got to hear the name of NayaPay and he had a list of questions about this service.So i will try my best to cover most of the questions and details about NayaPay in this post.
In easy words we may say that NayaPay is just like other fintech Company (e.g. easypaisay, jazzcash or upay)Fintech is basically a combined short term of 2 words (Financial and technology) These fintech companies do most of their operations online with very minimum or almost no physical appearance or branches for customer's dealing.
NayaPay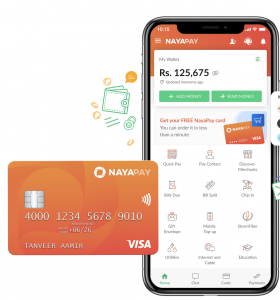 NayaPay offers many features e.g. money transfer, easyload, payment of utility bills and online payments to international websites e.g. google,amazon and others.NayaPay got good amount of popularity in a very short span of time and the reason is that good quality of charges and very low charges/fees.
What is NayaPay ?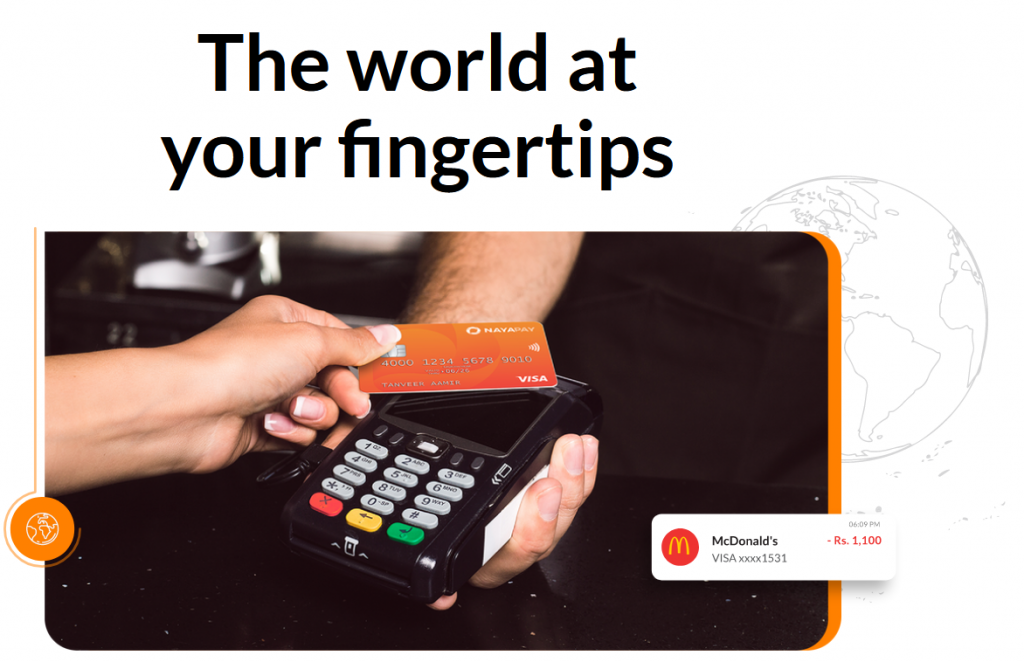 Well NayaPay is a fintech company in Pakistan who has started commercial operations after getting the license approved by State Bank of Pakistan.Each account on naya is created with a mobile number and then there is a wallet in each account where the money is kept.
By Using NayaPay you can easily make the international/Online ecommerce purchase with a single click, as nayapay is licensed from State Bank of Pakistan so it is completely secure and reliable.So you won't have to worry about the security when using NayaPay.
NayaPay offers physical and virtual card for you ease of use.Physical cards are for the use of Point of sale machines (e.g. shops and petrol pumps etc) where you can swipe the card to make the payment.While the virtual cards are mostly for the online/ecommerce payments.
How to Make an Account at NayaPay ?
Nayapay app is only available for andriod and ios smart phones, to setup an account and start using nayapay you need to fulfill the following 2 requirements
Smart Phone (Andriod or iOS)
Original CNIC
Active Mobile number from any network (Jazz,ufone,Telenor or Zong)
If you have fulfilled the requirements mentioned above then you need to follow the following process.
Download NayaPay App from the playstore of app store.Links given below.
Apple App Store Link (NayaPay)
Google Play Store Link (NayaPay)
2. Open NayaPay App and input your active mobile number, nayapay will send a code to your mobile .Input that code and your account will be created at nayapay.
3. Setup a wallet at NayaPay
To setup a wallet at Nayapay you need to start the create wallet process from the nayapay app and it will ask for your basic details e.g. Name,Address,Phone number,CNIC number and etc.Input correct details which matches the information you have in your Original CNIC.
It will then ask you to take a picture of your cnic both side and upload in NayaPay App.Submit it and then you will need to wait for 1 -2 days as all of the applications are approved manually by NayaPay Staff.Once the application is approved you may start using your wallet and add money to your NayaPay Wallet.
Features
Quick setup.
Free Virtual and Physical Debit Card.
Accepted Globally.
Spending Control and Limits
No Hidden Charges
Bill Payments
Money transfer to all banks,easypaisa and Jazzcash
Payment Reminders
Is NayaPay Secure ?
Yes NayaPay is very secure and reliable to be used.Nayapay went through a long process of testing/qa and development phase to making their platform secure.NayaPay is also approved by State Bank of Pakistan which makes it a trusted platform.
Is NayaPay Free ?
Yes most of the operations at NayaPay is free (e.g. sending and receiving money) and also getting a physical card for the first time is free.But if you withdraw cash from ATM then there will be some charges which are mentioned below in schedule of charges.So basically we can't say that NayaPay is 100% free but to some extent it is free.
NayaPay Physical Debit Card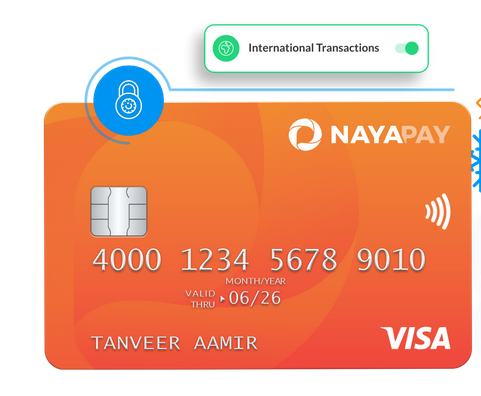 NayaPay offers you a physical debit card which can be used for the POS transactions and it is completely secure and have the power of VISA which means that you can swipe the card anywhere in the globe to make a purchase.
One of the very nice feature in NayaPay debit card is that you have an option to turn off/on international transaction so you may only turn it on when needed otherwise keep it turned off for security reasons.
Card Providers
NayaPay gives you an option to select between 2 providers for physical debit cards.So when you are about to make a request for a physical card then you will have 2 options available to choose from the first one is VISA which is a global provider and the second one is PayPak.If you spend money internationally virtually or physically then you should go for the visa but if you are pretty sure that you will only be spending money within Pakistan then PayPak is good option.
Not only purchases but you may also withdraw amount from any ATM globally as visa is a global provider and accepted worldwide.This Physical Debit card from nayapay can also be used for online transaction e.g. making a purchase at Amazon but it is always good to use virtual card for online purchases.
Schedule of Charges
| | |
| --- | --- |
| Account Related Fees | |
| Signup Fees | No Charges (Free) |
| Annual Fees | No Charges (Free) |
| | |
| Card Related Fees (VISA Physical or Virtuall) | |
| First/New Card | No Charges (Free) |
| Card Reissuance | Rs. 795 + Tax |
| | |
| Card Related Fees (PayPak Physical Card) | |
| First/New Card | Rs. 1808 + Tax |
| Card Reissuance | Rs. 1808 + Tax |
| | |
| Transactions Related Fees. | |
| Transfer to NayaPay Account | No Charges (Free) |
| Transfer to Any other local Bank | Up to Rs. 25,000 is free.After 25,000 0.1% (Max Rs. 200) |
| International Card Transactions | $0.25 |
| | |
| Cast Withdrawal | |
| Local | |
| ATM via Debit Card | Rs. 23.44 + Tax |
| ATM via Biometric | Rs. 50 |
| International | |
| ATM via Debit Card | Rs. 200 |
| | |
| Other Charges | |
| Balance Inquiry via ATM (Local) | Rs. 3.13 |
| Balance Inquiry via ATM (International) | Rs. 150 |
| | |
Also Checkout Our detailed post about sadapay, an another fintech company in Pakistan.