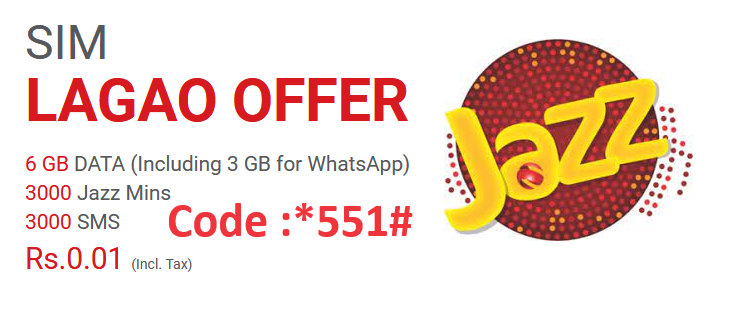 Jazz Sim Lagao Offer code enables Sim lagao offer from jazz which will give you free internet MBs,Jazz Mins and sms for all networks.Jazz.We can also call this offer as jazz sim reactivation offer because jazz is giving this offer only to jazz users who have not used their sim card for the last 30 days.
Keep in mind that this offer is only for those jazz numbers or sim which have not being used for the last 30 days and not used means that sim is not inserted into any mobile phone.So if you have sim in your mobile phone but you are not using it for last 30 days then this offer is not for you.
Jazz Sim Lagao Offer Code
*551#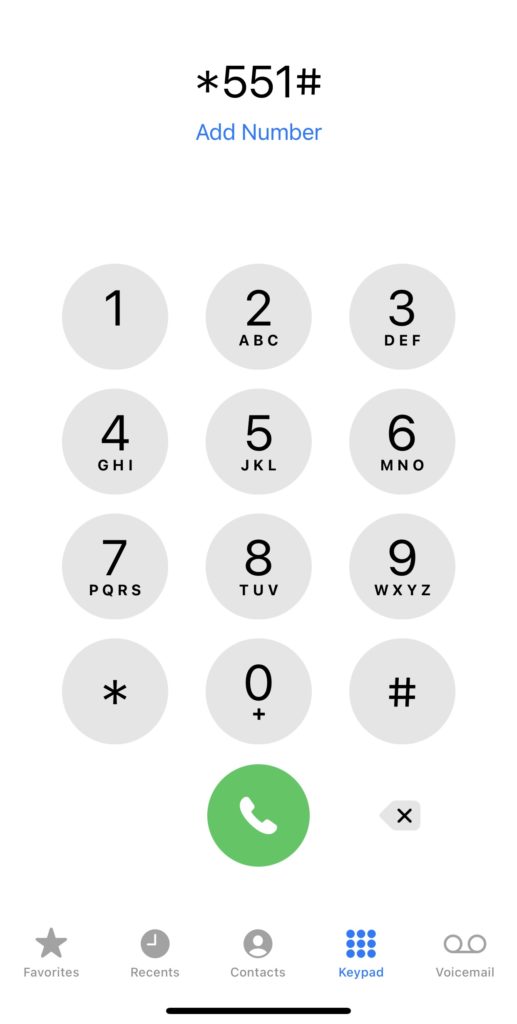 Free Resources With Sim Lagao Offer
Jazz Sim Lagao offer gives your free resources for 60 days which is a good amount of time.so if you just put your jazz sim back into phone then there are many chances that you will be using very low mobile balance for the next 2 months.
---
Internet : 6 GB of Data (3 GB for all internet & 3 GB for whatsapp)
Minutes : 3000 Jazz Minutes
SMS : 3000 SMS for all networks
---
You will get internet data in 2 phases.Each phase is of 30 days so when you subscribe to sim lagao offer you will get 1.5 GB of all internet and 1.5 GB for whatsapp which is valid for 30 days.After 30 days you will get additional data of the same amount and keep in mind that previous data will expire after 30 days if you don't use it.
How to Activate Jazz Sim Lagao Offer
Activating jazz sim lagao offer is a very easy to use process, you only need to do the following 2 things to activate this offer on your jazz number and start enjoying free resources with this offer.
Make sure that you didn't use your jazz sim from last 30 days( which means that jazz sim is not inserted to any mobile phone for last 30 days)
Insert the sim in your any mobile phone and enter the jazz sim lagao offer code from dial pad or keypad *551#
You will recieve a sms from jazz that the offer has been activated on your jazz number.
You may check the available resources on your jazz using by jazz mobile app with how to check jazz balance
Sim Lagao Status Check Code
If you have dialed the jazz sim lagao offer code and you want to know that status that is this offer activated or not then you may check using the jazz sim lagao status code given below.
*553*2#
Sim Lagao Info Check Code
Once you have activated sim lagao offer on your jazz number then if you want to check the information about the sim lagao offer on your number then you may check all of the information by using the following sim lagao info check code.
*551*3#
Conclusion
Jazz Sim Lagao offer is great offer for those who have not used their jazz sim for the last 30 days, it is a great welcome back offer for them, they simply need to insert their jazz sim in to any supported handset and dial the code and enjoy free resources from jazz for the next 60 days.
You may also check the details of this offer at jazz website on Sim Lagao Offer page.