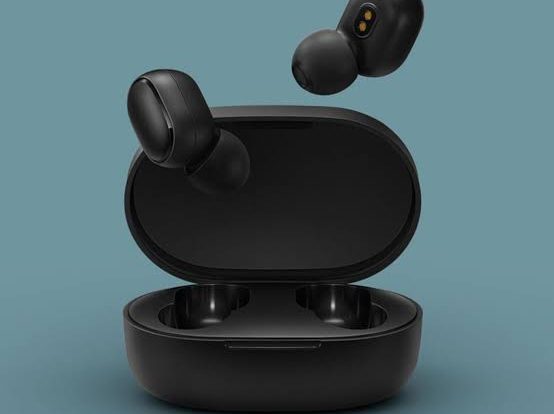 Redmi Airdots
Official Price is Pakistan : Rs. 3,700
Price On daraz and other online stores : Rs. 2500 – 3500
Use of wireless earphones is increased day by day as it provides convince,comfort and ease of use.Wireless earphones can be used with walking,jogging,driving and working out.
There are multiple types of wireless earphones available in market some of them comes with a small wire connecting both the earphones to each other while some are just the small AirDots without any wire.
Redmi is a brand of xiaomi.Redmi AirDots are 2 small airDots without any wire and they conenct to each others via bluetooth.Sound and battery timings of redmi airDots is great.it provides an average battery back of 3 -4 hours on single full charge.Look & Feel of Redmi AirDots is great and these are also comfortable in wearing.
Actual hardware specifications are not confirmed but some of the details are given below.
Easy pairing of both the airDots to each others
Bluetooth 5.0
Lightweight which means comfortable on your ear (4.1 grams)
Binaural call
12h long battery life
Compatible with google voice or siri
DSP Intelligent noise reduction
Voice control via button on airDots
Range up to 10 meters
Sensitivity: 93dB ± 3dB
Battery Capacity(mAh): 40mAh Li-ion Battery
Redmi AirDots are waterproof but actual protection details are not revealed so it's difficult to claim.But for sure these AirDots are sweat proof.
Buy Original Redmi AirDots.
There are multiple copies of Redmi AirDots available in market so you need to make sure before buying the air Dots that you are buying an original product.You can order it online from xiaomi website or from daraz.Some of the links are given below
https://www.xiaomistore.pk/redmi-airdots-tws-bluetooth-earDots.html
https://www.daraz.pk/products/xiaomi-redmi-airdots-bluetooth-v50-true-wireless-earDots-i109264325-s1259368373.html
https://www.daraz.pk/products/xiaomi-redmi-airdots-bluetooth-earDots-3d-ste-50-wirelesstrue-bluetooth-bassdhifi-stereo-sound-built-in-mic-with-portable-charging-case-i119072857-s1272606964.html
If you buy from Xiaomi official store then it will cost you more as device from official store comes with warranty and delivered quickly.Some of the sellers are having the Redmi AirDot delivered directly from china so the delivery takes around 30 -35 days.
You can also order directly from china via aliexpress.Check out the following guide on how to buy things from aliexpress in Pakistan.