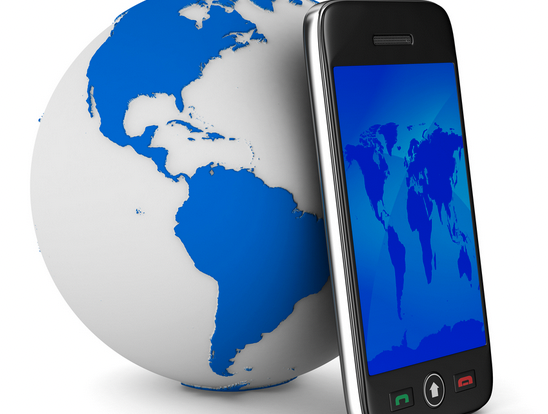 Almost all of the cellular companies (Ufone,Telenor,Zong & Jazz) are providing different internet packages for the ease of their customers.Package are divided into various factors such as validity period, type of data(e.g. social bundle,flat data and others).
One of the important factor people look for while selecting any of the mobile internet package from their cellular provider is the validity of the package so they can be at ease for that number of days after purchasing that particular package.
It is being observed that monthly packages are so popular because the customer spends a particular amount on a specific package which is valid for 30 days so they just have to spend on mobile internet once a month.Due to the popularity of the monthly mobile internet packages we have selected the best possible monthly mobile internet packages from all of the mobile service providing companies in Pakistan (Ufone,Telenor,Zong & Jazz).
In this list all of the required details, name of the package,validity,price and subscription code are provided for all of the providers so you may easily choose the package as per your need.Another thing which we kept in mind while selecting these packages is that these are the package which are valid in all cities of Pakistan so you don't need to worry about your location.
So let's start with the details of monthly mobile internet packages provided by Ufone,Telenor,Zong & Jazz.
Jazz Monthly Internet Packages
| Offer Name | Validity | Data Volume | Price | Subscription Code |
| --- | --- | --- | --- | --- |
| Jazz Monthly Browser Package | 30 Days | 6 GB (3 GB is from 2 AM – 2 PM) | Rs. 276 (incl tax.) | *117*77# |
| Jazz Monthly Mega Plus Offer | 30 Days | 12 GB (6 GB is from 2AM – 2PM) | Rs. 458 (incl tax.) | *117*30# |
| Jazz Monthly Supreme Offer | 30 Days | 24 GB (12 GB is from 2 AM – 2 PM) | Rs. 699 (incl tax.) | *117*32# |
| Jazz Monthly Premium Package | 30 Days | 25 GB | Rs. 780 (incl tax.) | *2000# |
| Jazz Monthly Max | 30 Days | 25 GB (Also includes free on and off net minutes) | Rs. 955 (incl tax.) | *708# |
Telenor Monthly Internet Packages
| Offer Name | Validity | Data Volume | Price | Subscription Code |
| --- | --- | --- | --- | --- |
| Telenor 4G Monthly Lite Package | 30 Days | 4 GB (incl. 2GB 1AM – 11AM) | Rs. 190 (incl tax.) | 301# |
| Telenor 4G Monthly Super Offer | 30 Days | 12 GB (incl. 6000MB 1AM-11AM) | Rs. 350 (incl tax.) | *345*169# |
| Telenor 4G Monthly Ultra | 30 Days | 24 GB (12 GB is from 12 AM – 8 AM) | Rs. 450 (incl tax.) | *335# |
| Telenor 4G Monthly Ultra Plus | 30 Days | 40 GB (20GB is from 1 AM – 11 AM) | Rs. 700 (incl tax.) | *303# |
| Telenor Monthly Super Plus | 30 Days | 40 GB (20GB is from 1 AM – 11 AM) | Rs. 600 (incl tax.) | *979# |
Ufone Monthly Internet Packages
| Offer Name | Validity | Data Volume | Price | Subscription Code |
| --- | --- | --- | --- | --- |
| Ufone Monthly Lite | 30 Days | 1000 MB | Rs. 390 (incl tax.) | *7807# |
| Ufone Super Internet Plus | 30 Days | 18 GB | Rs. 549 (incl tax.) | *290# |
| Ufone Monthly Heavy Internet | 30 Days | 30GB (includes 15GB from 1am to 9am) | Rs. 730 (incl tax.) | *310# |
| Ufone Monthly Max | 30 Days | 10 GB (Plus 2 GB Social) | Rs. 1560 (incl tax.) | *5100# |
Zong Monthly Internet Packages
| Offer Name | Validity | Data Volume | Price | Subscription Code |
| --- | --- | --- | --- | --- |
| Zong Monthly 5GB | 30 Days | 5 GB | Rs. 299 (incl tax.) | *3# |
| Zong Monthly 3GB 3G / 4G Package | 30 Days | 3 GB | Rs. 300 (incl tax.) | *6464# |
| Zong Monthly 20 GB | 30 Days | 20 GB (10 GB is from 1 AM to 9 AM) | Rs. 575 (incl tax.) | *3# |
| Zong Monthly 12GB 3G / 4G Package | 30 Days | 12 GB | Rs. 750 (incl tax.) | *6464# |
| Zong Monthly Premium 30GB | 30 Days | 30 GB (15 GB Flat + 15 GB YouTube) | Rs. 1000 (incl tax.) | *6464# |
| Zong Monthly Pro | 30 Days | 40 GB | Rs. 1249 (incl tax.) | *1500# |