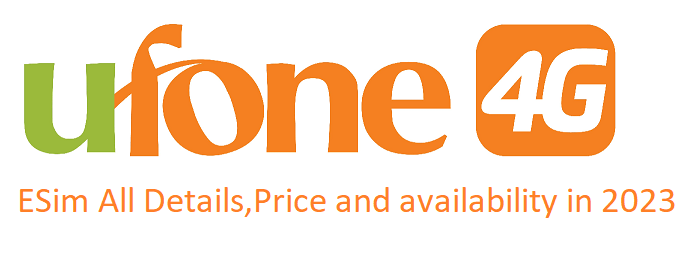 You must have heard about the ESim technology which is getting popular day by day and in the upcoming years physcial sim cards are going to be replaced with ESim as esim is more convenient and easy to use and it provides better network receptions.If you are a ufone network user and looking to get Ufone ESim then you are at the right place.
In this post we are going to the best possible knowledge about the ufone esim and we are sure that after reading this post all of the questions you have about ufone esim in mind are definitely going to get cleared and it will be easy for you to get the esim with the best possible price.
Ufone Esim – Price and All other details
What is ESim

This is the first question which comes in mind of most of the people as esim technology is relatively new and most of the people don't know about it.ESim is a virtual sim which doesn't require any physical sim to be inserted into your mobile phone.
ESim comes in the form of QR code which is provided to you by your network provider and you will need to scan that QR code in to your mobile and the sim will be activated instantly into your mobile phone.Basically that QR code contains some number which provides the necessary values to your mobile phone for that particular network.So your phone reads that configuration and add all the neccessary configurations.
Once the QR code is scanned and sim is activated in to your mobile phone than it will keep working like a normal physical sim.QR code of Esim can only be used once and if due to any reason it gets failed and doesn't activate then you will have to request your provider to give you a new QR code.
Price of Ufone ESim
Price of Ufone ESim = Rs. 2500
In terms of price, esim from ufone is the lowest one as the other providers e.g. jazz and zong are charging high amount for esim.The price of Ufone 4G esim is Rs. 2,500 for both new customers and those customers who want to switch their physical Ufone 4G sim to esim.
Prepaid or Postpaid
ESim is available for both prepaid and postpaid customers of ufone.All of the existing resources/packages will also be available to your newly issued esim.So you don't need to worry about losing your existing resources or balance.
Availability of Ufone ESim
Ufone ESim is available in all major cities of Pakistan (e.g. Karachi, Lahore , Islamabad ,Peshawar and others) and esim can be purchased from any ufone franchise or joint shop.Process of getting an esim is very simple as you need to visit ufone franchise or joint shop and provide them with your cnic and you will be given with a QR code to scan after the bio metric verification.
Benefits of ESim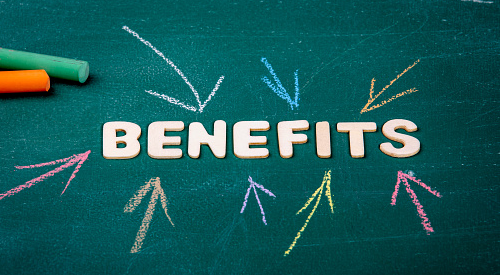 ESim has the following benefits
ESim is easier to activate than physical SIM cards.
Convenience while traveling.
Better signal and network strength.
Latest technology.
Better 4G internet speed.
It doesn't get old over time as it is not a physical sim.
Cons/Disadvantages of ESim

Only Supported on latest and flagship smart phones (e.g. iphone and samsung galaxy)
Difficult to switch from one phone to another as QR code needs to be regenerated by provider.
Expensive to be purchased/re-issued.
Compatible Handsets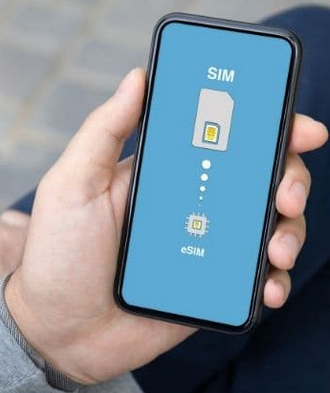 Apple
iPhone XR
iPhone XS
iPhone XS Max
iPhone 11
iPhone 11 Pro
iPhone 11 Pro Max
iPhone SE (2020)
iPhone 12 Mini
iPhone 12
iPhone 12 Pro
iPhone 12 Pro Max
iPhone 13 Mini
iPhone 13
iPhone 13 Pro
iPhone 13 Pro Max
iPhone 14
iPhone 14 Plus
iPhone 14 Pro
iPhone 14 Pro Max
Android Phones
Samsung Galaxy Fold
Samasung Galaxy Z Fold 2 5G
Samsung Galaxy Z Flip
Samsung Galaxy Z Flip 5G
Samsung Galaxy S20
Samsung Galaxy S20+
Samsung Galaxy S20 Ultra
Samsung Galaxy S21
Samsung Galaxy S21+ 5G
Samsung Galaxy S21 Ultra 5G
Samsung Galaxy Note 20 Ultra 5G
Samsung Galaxy Note 20
Samsung Galaxy Z Fold3 5G
Oppo Find X3 Pro
Oppo Reno 5A
Oppo Reno 6 Pro 5G+
Huawei P40
Huawei P40 Pro
Huawei P50 Pro
Huawei Mate 40 Pro
Google Pixel 3
Google Pixel 3a
Google Pixel 4
Google Pixel 4a
Google Pixel 5
Google Pixel 6 Pro
Disclaimer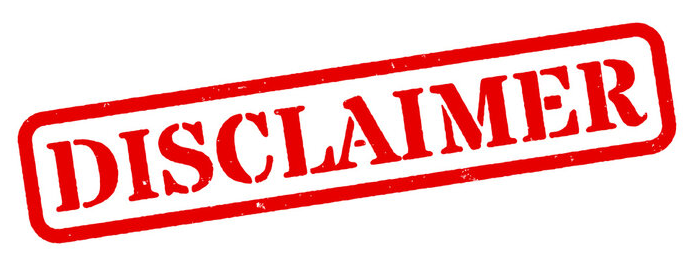 A very important thing which you should have in mind before going to get ufone esim is that your mobile should be PTA approved as i have personally faced this thing when i went to get an ESim.What happens if your phone is non-pta then the network provider will provide you with an E-Sim after taking up the charges but they are not going to help you in that e-sim doesn't work on your phone.
So your money will be wasted and they will also even won't provide you with a replacement if an e-sim doesn't work on your non-pta phone.Although PTA has mentioned that both physical and esim should work on non-pta phone for 2 months from the day when the Local sim card inserted in to that mobile phone.
So basically if your phone is a Non-PTA phone then you will have to take a risk of Rs. 2500 to try using an e-sim on your mobile phone.